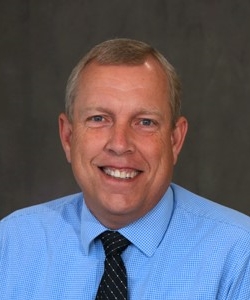 Richard Kilgore
Instructor
John E. Simon School of Business
Academic Bio
Richard Kilgore has taught at Maryville since 2006 and is currently an instructor of management and business administration. In this role, he advises students in the Management and Business Administration department and teaches courses in business statistics, project management, operations management and the business policies capstone course.
Prior to joining Maryville, Kilgore spent more than 20 years working as an industrial consultant with a wide variety of major firms. He led the development of process simulation models for improving business operations, and was involved with strategic initiatives for launching and improving production and service processes for international clients including British Aerospace and Fujitsu, and domestic clients including BJC Hospitals, Alcoa, Anheuser-Busch and Boeing. The simulations he built would test process changes prior to their implementation to find optimal layout, scheduling and policies. Much of his work used applied statistics to turn corporate data into models and tools for decision-making — in other words, it was a pioneering form of data analytics.
While working toward his PhD in Management Science from Penn State University, Kilgore became vice president of products for Systems Modeling Corp., the developers of the first process simulation language (SIMAN) and animation software (CINEMA) for PCs and workstations. Subsequently, he launched his own simulation-based consulting firm and co-developed industrial simulation software products in the Java and C# languages. Today, he continues to create custom databases, simulation and statistical modeling tools for a variety of industrial applications. But of all advanced data analytics and simulation software tools, any student of Kilgore's will quickly learn that his all-time favorite is none other than the Microsoft Excel spreadsheet.
Additional Info
Classes Taught:
ISYS 241 Business statistics
BUS 440 Project management
BUS 314 Operations management
BUS 465 Supply Chain Management
BUS 491 Business Policies (Business Capstone course)
ISYS 307 Database Design (SQL)
ISYS 250 Information Technology Concepts and Applications
ISYS 307 Introduction to Programming (Java)
ISYS 620 Agile Systems Analysis and Design
Areas of Expertise:
Capacity planning analyst
Large quantitative models used for forecasting and planning for the worldwide supply chain
Process simulation languages
Simulation-based consulting
Industrial simulation software
Simulation and statistical modeling tools
Advanced data analytics
Database/spreadsheet integration
Contact Info
Phone: 314-795-5552
Email: rkilgore@maryville.edu