Your Role as a Key Stakeholder
Hospital resources can be subject to intense competition, especially in non-profit hospitals with limited budgets or hospitals in smaller counties. This means nurses need to appeal for budgets to improve their working conditions and make patient experiences better. Nurse leaders are typically appointed as key stakeholders to attend board meetings and help finance departments allocate their budgets.
Here are some reasons why nurse leaders' involvement in hospital planning is crucial for patient success:
Nurse Leaders Highlight Workplace Problems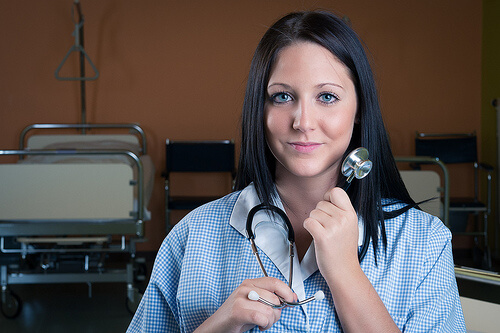 Image via Flickr by karlhans
Nurse leaders serve as the main voice of the staff during board meetings and budget reviews. When a hospital's board of directors works to allocate the budget or invest in new projects, nurse leaders highlight their staff's chief problems and proposed solutions. The board members typically are not on the front lines working with nurses, which is why the nurse leader needs to bring issues to their attention.
For example, NPR reported that nurses experience more on-the-job back injuries than any other field. This is because they often have to lift patients by themselves or with inadequate help. Moving patients is necessary to prevent infections and post-op problems like sepsis. It is also important to move patients in order to change rooms, start a procedure, or simply help them use the bathroom.
In the NPR story, nurse leaders brought these injuries to The Department of Veterans Affairs and lobbied for improved technology to move patients. The VA invested in ceiling lifts and slings that made it easier to lift and move patients. This reduced the number of injuries nurses experienced and prevented long-term chronic back problems. Not only is this a win for the nurses, it is also a win for the hospital because injury rates will decrease. This means fewer workers' compensation claims and fewer replacement nurses hired.
By highlighting workplace issues and working with the board to determine the best investment based on the hospital budget, nurse leaders can lobby for solutions that are good for everyone.
Nurse Leaders Are Patient Advocates
Along with advocating for nursing resources in the hospital, nurse leaders should also advocate for patients. This is another result of the board of directors not being directly involved in the daily operations of the hospital. In many cases, the doctors and surgeons themselves are not as in-tune to patient complaints as the nurses. While doctors might perform complex procedures that keep patients alive, the nurses make sure the patient feels comfortable, safe, and cared for.
As patient advocates, nurse leaders need to listen to the problems of patients and make note of the experience. According to US News, Intermountain Healthcare in Utah is developing rooms that can give patients more control over their stay. With the help of iPads, patients can adjust the lighting or temperature without leaving their beds and call nurses only when they need help.
Replacing the light and temperature controls in each room and equipping them with iPads was a significant investment that the board needed to approve before the project began. Without nurse leaders lobbying for a better patient experience, the funds might never have been allocated. Key stakeholders like nurse leaders need to be persuasive with board members to prioritize improvements and get approval for new projects. This requires nurse leaders to be informed about the effects of each project and its impact on the hospital as a whole.
Nurse Leaders Mediate With Staff for Budget Allocation
Nurse leaders do not work only with the board of directors; they also work with their peers in order to prioritize projects. Nurses might make several requests for budgeting each year. For example, they might want tablets for digital recording instead of paper charts, improved rooms for better patient monitoring, and new schedules that reduce the hours in each shift.
The nurse leader then reviews these requests and prioritizes which ones should be brought to the board. Not all requests are plausible, and the nurse leader needs to know which ones are most important so the board of directors can approve the requests that will have the biggest impact on the whole nursing staff. This challenging role requires the nurse leader to be impartial about improvements and also to make difficult decisions about what is most important when cuts are made.
Nurse Leaders Advise Policymakers Outside of the Hospital
While many nurse leaders work closely with boards of directors to represent their peers and patients, some also lobby state and national policymakers for better safety regulations and working conditions. Nurse lobbyists work with lawmakers on issues like shift length, health care reform, and public funding to make sure the patients in their area have the medical resources they need to stay healthy.
According to Seattle Pi, a group of Washington nurses known as nurse delegators is currently lobbying in Olympia after not receiving a raise for 12 years.
Nurse delegators, who train caregivers to provide basic medical care to chronically ill patients who would otherwise need in-home nursing or be placed in nursing homes, are lobbying their state lawmakers because many are leaving that role for other nursing jobs, where the pay is better. This puts more pressure on current nurse delegators and overworks them — leading to additional burnout.
About 8,000 Medicaid patients in the state of Washington receive care through the Department of Social and Health Services. Since 2005 (the last time nurse delegators received a raise), the number of these patients has increased 54 percent, while the number of nurse delegators has decreased 25 percent.
By appealing to their state legislature to remedy a large disparity between their pay and that of regular nurses, nurse delegator leaders hope to retain and build their numbers, which keep many patients out of nursing homes. Without these key stakeholders serving as a voice for nurse delegators, it could be years before they get a raise.
Nurse leaders are crucial for ensuring that patients and fellow nurses have the best possible medical experience. If you are interested in becoming a voice for nurses in your organization or even across the country, consider enrolling in an online DNP program to advance your education. Visit the Maryville University Online Doctor of Nursing Practice degree program to learn more about how your education can help you focus on influencing health care policies and excel as a leader in nursing. The classes you take today could lead to a policy that save patients' and nurses' lives tomorrow.
Sources:
http://www.npr.org/2015/02/25/387298633/at-va-hospitals-training-and-technology-reduce-nurses-injuries
http://health.usnews.com/wellness/family/articles/2016-12-21/how-hospitals-are-improving-the-patient-experience
http://www.seattlepi.com/local/article/State-nurses-ready-to-ditch-program-after-12-11168679.php