Studying Abroad As An Online Student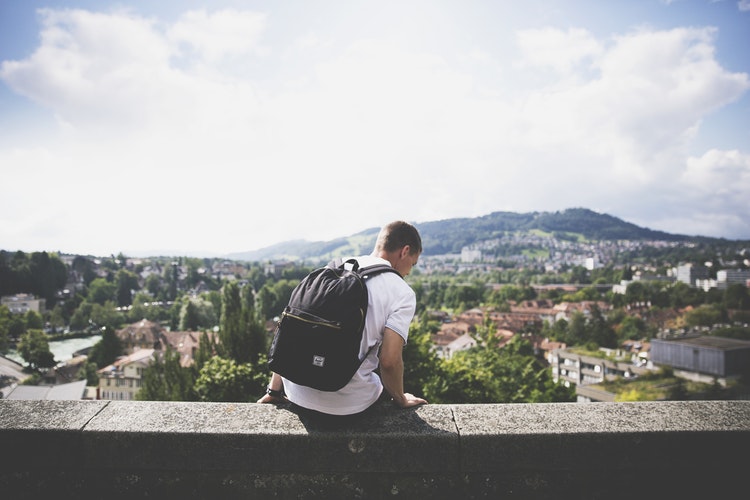 Studying abroad is a quintessential college experience for many students in the United States. Each year, thousands of students pack their bags and take their studies to different locations around the world, and this number is only growing. According to the National Association of Foreign Student Advisors (NAFSA), the share of students studying abroad for college credit grew by 3.8 percent during the 2015-2016 academic year.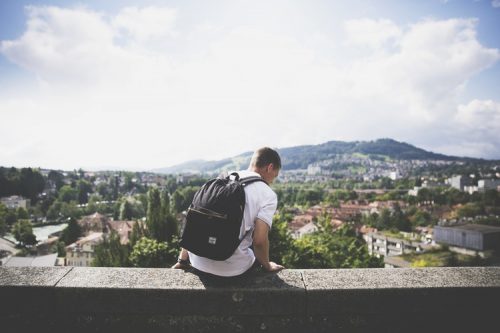 While students who attend their classes on campus may be informed of the various options available for studying internationally, online students may not be aware that there are also similar opportunities open to them. As online education becomes more popular, it is important for current and prospective online students to understand that they can also study abroad.
For those who want to learn more, the following guide from Maryville University provides information on how you can pursue these opportunities, important considerations specific to online students, basic tips for international travel, and what to expect when you study abroad as an online student.
Should You Study Abroad?
Whether or not you should study abroad is a personal choice that only you can make. Just because a friend or family member does it, or encourages you to do so, doesn't necessarily mean it's the right option for you. This is a serious decision, and you should carefully consider both the benefits and drawbacks before making any commitments.
Pros of Studying Abroad
Studying abroad can be an enriching, invaluable time in the lives of many students. The experience is a unique opportunity for both personal and academic development. Some of the benefits include:
Making New Friends: You won't be able to take your friends from home with you, but that simply means you have the chance to meet new people and make new friends. The relationships you develop while studying abroad are different from those at home. Being in a foreign environment makes these friendships special, and they can easily last a lifetime. Plus, these new relationships can give you a reason to return for a visit years down the road!
Experiencing New Cultures: When living in the comfort of your home country, it's easy to forget the huge variety of other cultures in the world. Studying abroad can give you the chance to not just learn about another culture, but to know and live it. This can lead to a newfound perspective on your own culture as well as a greater understanding for other cultures and newfound appreciation for other ways of life.
Personal Growth: When you move to a foreign country by yourself, where you don't know anyone and are unfamiliar with the language and local customs, you quickly learn to be independent and self-sufficient. You have to rely on yourself to do everything. This can be overwhelming at first, especially if you are used to having help from a support system at home. However, moving out of the country alone can also bring out your ability to adapt and problem-solve, which can help you build lasting confidence in yourself.
Challenges of Studying Abroad
Though studying overseas can be a great opportunity, it can also pose unique challenges for students who chose to pursue it. Students who are interested in studying abroad should think about how they would handle the following difficulties:
Is Study Abroad Right For You?
In addition to the benefits and drawbacks, think about your personal needs, academic goals, and lifestyle before committing to a study abroad program. Ask yourself a few important questions, such as:
What do you hope to gain from studying abroad?
Will it enhance your academic experience or detract from it?
What kind of experience do you want?
Are you comfortable with change?
Can you adapt easily to new situations?
Will you enjoy it?
Depending on your answers to those questions, you may determine that this is not the best choice for you or your education. There are many other ways you can explore the world, such as doing volunteer work or traveling internationally on vacation. However, online students can benefit from studying abroad, and if you are passionate and determined you should pursue it.
Choosing a Location
After determining that you're going to study abroad, you have to make another important choice: where will you go? The world is large, and picking between the huge number of places to study can be difficult. However, there are a few factors to consider that can help you make your decision.
Think over these different factors and decide which are the most important to you. Try to narrow down a list of your top picks and do additional research on the program, school, city, and country before making a final decision.
How This Decision Differs for Online Students
Online students face a different decision-making process than traditional students. While traditional students may have study abroad opportunities available to them, they may not have the option of traveling while enrolled in their classes. Because they must go to a campus to attend class, traditional students do not have the same flexibility to travel while in school as online students.
Students who are enrolled in online degree programs actually have to decide if they want to study abroad or travel while taking online classes.
If you study abroad as an online student, you are enrolled in a degree program at your college. You are able to participate because your university offers this program. This may take the form of a field trip at the culmination of an online class or a more traditional semester or year abroad. Your university will typically help you organize logistics, such as housing or visa applications. After the program ends, you return to your home and studies.
Traveling while taking online classes is different from a study abroad program offered by a university. If you are doing this, you are enrolled in an online degree program. Because online classes are flexible, you are able to study from anywhere in the world as long as you can access the internet. You don't have the same support from your university as you do with a study abroad program, but you do have the freedom to travel to any destination for as long as you like.
Choosing a Subject
Next, students have to choose what subject, course, or program they want to enroll in while living outside the U.S. There are many factors, in addition to your location preferences, that can help you determine which program is the best one for you. Ask yourself the following questions:
What programs does your university offer? If your university offers multiple study abroad options, start your search there. See if they offer programs that are based in locations you're interested in and that last for the length of time you prefer. Be sure to find a program that suits your needs and interests.
What programs do other organizations offer? If your university doesn't have a program that's right for you, look into courses offered by other organizations or private companies. They may have a wider variety of programs available. However, you may need to get the course approved by your university to ensure your class credits transfer properly.
What courses will keep you on track with your current degree program? Choose a course or program that you already need to complete in order to graduate. Many students may worry that studying abroad will set them back in their studies, but with some planning, you can stay on track. Look for a program that offers classes that you still need to complete, whether they're general education or major courses, to finish your degree on time.
Will this course be beneficial to you after graduation? Think about how a program can impact your life after graduation. Is this an opportunity to learn important, hands-on skills that can benefit you in your career? Does studying this subject in that location provide an advantage for your knowledge in your field? For example, studying literature in London can add a greater depth to your education due to the city's rich literary history. For this reason, studying abroad may make you a more competitive candidate in your field when you enter the workforce.
What do you like to study? Make the most of your experience by choosing a class that you would actually enjoy attending. Your time abroad won't be as enjoyable if you dread going to every lecture or working on every assignment. Though your education should be your priority when making this choice, you should also ensure that you enjoy your entire experience.
Be thorough in your research and look for more information on the programs that excite you. It's important to be well-informed of your various options so you can make the best decision possible for your education.
Choosing a School
There are thousands of colleges around the world where you may study. Even if you have an idea of where and what you would like to study, you may still find yourself overwhelmed by the amount of schools available to pick from. Consider the following questions to narrow down the number of universities on your list:
What kind of experience are you looking for? Think about what kind of experience you want to have. Are you looking for a rigorous, challenging environment to push yourself? Or would you prefer a more relaxed experience where you can focus more on enjoying your time abroad? Be sure the schools and programs you select align with the experience you want.
How will this program affect your degree progress? Consider your current degree progress. Are you currently enrolled in a bachelor's or master's program? Will studying abroad allow you to continue with your progress, or will it set you back? If you have a problem transferring your credits from your program to your university, will you be able to make up the class and stick to your graduation date? You shouldn't anticipate having trouble transferring credits or falling behind in your studies, but it's important to be aware of how studying abroad may affect your overall degree timeline.
What are the admission requirements and do you meet them? Each school has its own unique requirements, such as minimum GPAs, for admission. Research exactly what they are and see how well you satisfy them. If you need to take additional exams or bolster your resume, be sure to do so well ahead of any application due dates.
How does this university compare to others? University rankings and reputation can help you determine which school is the right for you. Various organizations, such as QS World University Rankings and Times Higher Education World University Rankings, create lists ranking the world's universities. Use these rankings as a resource as you research various schools, and not as an ultimate authority on the matter. These lists can provide valuable insight and information about an institution, but they cannot measure how well it suits your needs.
What do previous students have to say about their time at that school? Previous (and current) students can offer a first-hand perspective of what attending that university is like. They may have information that is unavailable from other resources, such as university websites, that can shed more light on daily life as a student there. Try to connect with these students online and ask them to be honest about their experiences. Keep in mind that their background and time at the school can differ greatly from yours; just because they have a certain opinion of that university or program does not mean you will feel the same way. While their advice can be helpful, you are the only person who knows which school is the best fit for you.
Use all of this information to make a list of the universities you're interested in. Do your best to narrow the options down, but take some time to make a final decision. This is an important choice, and rushing into it may prevent your study abroad experience from being as great as it could be. Wait until you feel confident and secure in your choice of school.
Online students face a different decision-making process than traditional students do. Going to another campus to study abroad may be one of the only chances you have to interact face-to-face with your classmates. You may want to do additional research on various universities that interest you to ensure that your time on-campus is as enjoyable and enriching as possible.
Financing Study Abroad as an Online Student
Both traditional and online students often believe they cannot study abroad because of cost, but that is not always the case. Paying for an international study program is similar to paying for college at home. And though it does come with additional expenses, with research and planning, you can control how much you spend.
Do your best to asses all the costs associated with your travels. While you initially may only have estimates, you can still get an idea of how much your program will cost. With that in mind, you can explore various financing options and find the best way to fund your time abroad.
Study Abroad Travel Costs
Depending on the program you choose and the cost of living in that country, the actual cost of studying abroad can vary greatly. London, for example, is a popular destination, but it's also one of the most expensive cities in the world. A program in London will likely cost more than one in Argentina or Costa Rica — which are more affordable destinations — simply due to its high cost of living.
Regardless of where you choose to study or what your program includes, there are some expenses that all study abroad students should be aware of:
Tuition: Tuition is one of the most important and substantial expenses when studying abroad. The cost will depend on the length of your program, its location, and the school you attend. In some cases, the price of tuition may be the same as it is at home, depending on the type of funding that specific institution receives.
Housing: Most programs include the price of housing, and possibly meals, in their fees. Typically, you will live in dormitories or other on-campus facilities at the host school. You will likely be responsible for covering both rent and utilities if you choose to find your own housing off-campus.
Airfare: Airfare is another important expense to consider for studying abroad. Some schools will not only pay for your plane tickets, but will even book it and organize your travels for you. Others may provide a stipend or reimburse you for your airfare, while others may not include this cost in their fees.
Visa: A student visa is an immigration document that allows you to study in your host country for the duration of your program, though not all countries require one. Each country has its own application process and may charge a fee. The application fee may or may not be included in your program fees.
Health and Travel Insurance: It's important to stay safe and healthy when studying abroad. While this may seem like an area where you can save money, you should absolutely buy health and travel insurance before you leave. Accidents can still happen, and since you will be away from home, it's important to have coverage, just in case. Many programs will require you to have some kind of health insurance in order to participate.
Familiarize yourself with what your program fees cover as soon as possible. If it's your responsibility to pay for some of these essentials, it's important to have enough time to organize your finances.
Financial Aid
There are many ways that you can finance your travels, and financial aid is one of the most useful forms of funding you can obtain. Both online and traditional students who are eligible for federal financial aid in the course of their regular studies are still eligible when studying abroad.
There may also be additional loans or financial aid packages that you are qualified for. In addition to federal aid, you may also receive funding from your state, university, or public and private organizations. You may not be able to cover the entirety of your expenses with aid from only one place, so apply to multiple organizations to get as much assistance as possible.
As you research your financial aid options, keep the following in mind:
Reach Out: Your university's study abroad and financial aid offices are a wealth of knowledge on this subject. They are experts in the matter and here to help you. They can answer your questions, provide helpful advice, and guide you to the best options for your needs.
Aid Disbursement: According to federal law, financial aid will disburse ten days before the academic term begins. If you need to put down deposits for your program in advance, you will need to use other funds to do so.
Start Early: Remember to begin applying for financial aid as early as possible. There are a variety of financial aid opportunities available, but you have to plan ahead to take advantage of them.
Scholarships
Scholarships are another valuable way that students can finance their studies abroad. From large organizations to generous individuals, they can come from a number of different sources. It may take time to find and apply for scholarships that you qualify for, but it is well worth the effort.
Be sure to research an assortment of scholarships, including:
Merit Based Scholarships: Similarly, there is an abundance of awards for students whose academic performance is outstanding, like the CIEE Merit Scholarship and the TEAN Merit Based Scholarship. These scholarships also vary in terms of amount given and number of honorees.
Diversity Scholarships: There is also myriad scholarships — such as the API Diversity Scholarship and ISA Diversity Scholarship — available to traditionally underrepresented populations. In addition to students of color, many of these awards also encompass students in the LGBTQ community, students with disabilities, and first-generation students.
Do your best to search for other opportunities. If you need help, your school's financial aid office may be able to provide some guidance. They may be able to help you find smaller scholarships that you qualify for or even ones offered by your school.
Start applying for scholarships as early as possible. Some awards may require applicants to submit an essay or letters of recommendation; budget plenty of time to complete them. Deadlines can come up quickly, especially if you are also submitting applications to study abroad programs and universities.
Study Abroad for Marginalized Populations
Traditionally underrepresented students face unique challenges and may have distinct concerns when studying abroad. Every aspect of study abroad, from choosing a location to applying for financial aid, may be different for minority students. Other countries have different attitudes and laws concerning race, sexualtiy, gender, and level of ability that can have a great impact on the experience of students in special populations.
Minority Groups
Students who are a racial or ethnic minority in the United States may encounter a different attitude in other countries. Many people outside the U.S. may first recognize you as an American, rather than as a minority.
You may encounter everything from curiosity to ignorance while abroad. Locals may ask invasive questions about the color of your skin or express genuine interest in learning about your heritage, particularly if you are in a region where the locals have not met many people of color.
This can lead to situations that make you feel uncomfortable or upset. Remember the difference between people who may not know better and those who might harbor prejudices. Respond in a way that you feel is appropriate, but always keep your personal safety in mind.
Before starting your program, do some research on how people of your ethnicity are thought of in your host country. Find answers to the following questions:
What are the cultural norms in this country? Do they have certain stereotypes? Do these stereotypes come from a place of ignorance or prejudice?
How have other students or travelers responded in similar situations in this country?
Are you considered a minority or majority in your host country? Is this different from your experience at home?
Are other minority students participating in this program?
Does your university or program have a way to support and assist you if you happen do encounter discrimination?
While you should not expect to encounter discrimination, you must be prepared in the event that you do. Your university, as well as classmates, may be able to offer you support if you do experience racial harassment or discrimination.
Members Of The LGBTQ+ Community
Students who are LGBTQ face a wide variety of attitudes toward their identity while abroad, as some places are more accepting than others. For instance, same-sex marriage is legal in several countries, but in many others, same-sex relationships are criminalized. These beliefs and laws can have a direct impact on your experience studying abroad if you are LGBTQ.
Be sure to thoroughly research your legal rights abroad, as well as cultural attitudes and norms toward the LGBTQ community. Even discussing your identity may be taboo, while in other places, you may be able to express yourself openly.
Consider the following questions before going abroad:
Are there laws concerning individuals who are LGBTQ in your host country? If so, what are they?
Can you be safely out in your host country? Do you feel comfortable coming out to locals?
Is there a large LGBTQ population in your host country? Are they visible? How do other locals treat them?
Are there resources for students in the LGBTQ community in your host country? Does your university or program provide any support?
While you are the only one who can decide whether or not to come out, you should always put your safety first. Do plenty of research on your host country before leaving and learn as much about their laws and attitudes toward the LGBTQ community. If you do not want to hide your identity abroad, consider going to a country that is openly accepting of people who are LGBTQ.
The U.S. Department of State has additional information for travelers in the LGBTQ community on their website.
Students With Disabilities
Students with disabilities may encounter attitudes toward level of ability that differ greatly from what they have experienced in the United States. You may also come across different standards of accessibility in other countries, which can can have a direct impact on your experience studying abroad.
Research the attitudes that locals have toward people with disabilities in your host country. Understanding what their beliefs are can better prepare you to if you happen to encounter them while abroad. If you feel comfortable, reach out to your study abroad counselor or program director and disclose your disability. They may be able to provide more information about those cultural attitudes and how to accommodate you abroad.
Ask yourself the following questions before the start of your program:
How do locals in your host country treat people with disabilities? Does this differ from your experience in the U.S.?
How would you respond if you received help you did not ask for from a stranger?
How accessible is your host country? Does the standard of accessibility differ from that of the U.S.?
Will your disability affect your ability to participate in certain activities while abroad?
Try reaching out and talking to other students with disabilities about their experience studying abroad. They may be able to help you think of new ways to accommodate your disability.
Travelers with disabilities should consult the U.S. Department of State website for more information.
Women
While thousands of women travel around the world without incident, they may face different obstacles abroad than men do by virtue of their gender. For example, traditional gender roles may play a larger role in how women in your host country behave, which foreign women could be expected to conform to even if they are vastly different from how you would choose to act.
In addition, locals might have certain beliefs or opinions about American women that affect how they interact with you. There may be behaviors that are considered polite friendly in the U.S., but might be considered flirtatious or provocative abroad.
Before leaving for your program, research and think about these questions:
How are women expected to behave in your host country? If this is different from how you typically behave, do you feel comfortable acting differently while abroad?
How are American women perceived in your host country? Do you feel comfortable encountering this perception during your program?
How do locals treat friendships, dating, and relationships? Can you make friends with men without the expectation of romance, either from him or locals?
How do men treat women in your host country?
Can you safely go out by yourself? Can you do so at night?
Consider reaching out to women who have studied abroad in your host country to learn about their experience. You may want to consider a program in another region if you feel like you cannot be yourself or enjoy your experience.
The U.S. Department of State provides further information for women travelers, as risks they may face when abroad, on their website.
Safety While Studying Abroad
In order to make the most of studying abroad, you must prioritize your safety. International travel is not inherently dangerous. As long as you take some precautions and are aware of the risks you may encounter, there is no reason your experience won't be anything but positive. Here are a few ways you can stay safe while studying abroad:
Check Travel Advisories
Before you leave, check the U.S. Department of State website to see current travel conditions in your host country. They may have updated information or posted a travel advisory in that area. They may recommend that you should be more cautious than usual, reconsider your travel plans, or warn against traveling there altogether. Keep in mind that this information can change quickly, so stay up-to-date on the goings-on in your host country too.
Sign Up for STEP
The Smart Traveler Enrollment Program (STEP) is designed to alert American citizens traveling abroad to any security updates from nearby embassies and consulates. STEP will inform you of any dangerous situations in your area or if the travel advisory changes. In case of emergency, they will be able to assist you. This is a free program, so be sure to sign up before your leave.
Make Copies of Your Documents
Make multiple copies of all of your important documents — debit cards, credit cards, ID cards, visa, passport, and anything else that would be difficult to replace if lost or stolen. Place a copy of each of these documents in every bag you take with you, including your purse or daypack.
You should also keep a digital copy in your email inbox, so you can access it from any device. You may also consider leaving copies with someone you trust at home, such as your parents. Even if you are separated from all of your bags, you will still have access to detailed, sensitive information, which makes replacing your items much easier.
Emergency Services and Embassies
Learn the location of the nearest U.S. embassies and emergency services, including pharmacies, hospitals, and police stations. Write down their addresses and contact information, and be sure to keep a digital copy as well. Many countries also have an emergency service phone number similar to 9-1-1 in the United States. The U.S. Department of State has compiled a list of emergency contact phone numbers in foreign countries. Be sure to memorize this number before you arrive in your host country.
Drink with Caution
Drinking alcohol is a common way to socialize with and get to know others in many parts of the world. However, it does lower your inhibitions and can cloud your judgment, which may leave you more vulnerable to danger if you aren't careful.
Unlike the U.S., many countries have a legal drinking age of 18. If you are under the age of 21 and unfamiliar with drinking alcohol, you may be excited to exercise this privilege. Be careful and take it slow. If you choose to imbibe, always do so responsibly by:
Pacing yourself.
Drinking a glass of water between each alcoholic drink.
Ordering your own drinks and not accepting drinks from strangers.
Discarding any drink you leave unattended.
Drinking around people you trust.
If you begin to feel too intoxicated or uncomfortable in your surroundings, remove yourself from that situation and find a safe way home.
Avoid Dangerous Parts of Town
Do some research on your host city and find out if there are certain areas of town that you should avoid. While a guidebook or various resources on the internet can offer some insight, try to ask locals or even other students who have previously studied abroad there, as they may have more specific information.
You may also want to avoid going out alone at night, even in reportedly safe areas, until you feel comfortable in your host city. It can take time to get to know a new place, and you will learn more about the city after living in it for a while.
Leave Valuables at Home
Do not take anything abroad that you wouldn't mind losing. While you may have to take some valuables along, such as your cell phone and laptop, leave your expensive clothing or jewelry and precious family heirlooms at home. Instead, do your best to dress similarly to the locals and blend in. You may still clearly look like a foreigner, but you will draw less attention to yourself.
Trust Your Instincts
Use common sense and stay alert, especially near popular tourist attractions or in busy, crowded areas. Pay attention to your bag and pockets, and try your best to not look distracted or inattentive. Many pickpockets search for victims who are unaware of their surroundings.
The best way to stay safe in a foreign country is to trust your instincts. If you feel uneasy or unsafe, even if there is apparently no "reason" to, then get out of that situation. You know what's best for your comfort, safety, and happiness.
Staying safe during your time abroad isn't difficult, but it is important. Always make your safety a priority to ensure you have an enjoyable, stress-free experience.
Preparing to Study Abroad
Even after successfully applying to courses and securing your financing, there are still several things to take care of before you go abroad. Though you can't account for everything and accidents may happen, proper preparations will ensure your trip goes as smoothly as possible.
Proper Travel Documentation
In addition to your student visa, you will need a valid passport before you go abroad. A passport certifies your identity and also allows you to leave and re-enter the United States. Make sure your passport will not expire within six months of your return.
Applying for a new or renewing an old passport can take anywhere from a few weeks to several months. Though you can expedite the process, it will cost extra. Instead, begin this process well in advance of start date of your course. For more information on how to apply, see Travel.State.Gov.
Remember to bring a pen with you on the plane. You may have to fill out paperwork upon arrival in your host country and will need to complete customs forms when you return home.
Finalize Your Travel Itinerary
The cost of a flight can fluctuate greatly depending on where you buy your ticket and what time of year you're traveling. Many people recommend buying your airfare three months before your planned departure date to get the best price.
To find the best deal, keep an eye on the price of flights to your destination for several months in advance. Websites like Kayak and Airfarewatchdog can keep an eye the flights you're interested in and will send you alerts when the price changes.
Be sure to check websites specifically created to help students with international travel.
Agencies such as Student Universe and STA Travel aoffer inexpensive flights for students and young adults under the age of 26.
Organize Your Personal Finances
There are a few things you need to do to get your finances in order before you go abroad.
Tell Your Bank
Contact your bank and credit card companies and let them know you'll be out of the country. Give them specific information about where you will be and how long you will be gone. You run the risk of being flagged for fraud and losing access to your accounts if you do not inform them of your travels.
Online Bank Account
Most major banks offer online services, and if you haven't already, set up an online bank account. This will allow you to manage your money with ease, no matter where you are in the world.
Bring Cash
Before you go, obtain some of the currency used in your host country. You don't need much; about $100 or $200 should be sufficient. Though many places accept credit or debit cards, this cash will be a safety net for when you first arrive. You can order foreign currencies at your bank or withdraw some money from an ATM at the airport when you land.
Visit the Doctor
Before you leave, pay a visit to your doctor. A checkup or physical will verify that you are in good health and ready for your adventure.
If you take any prescription medications, discuss your travel plans with your doctor so you have enough to last for the duration of your trip. You may not be able to obtain or fill your exact prescription while abroad. Be sure to follow TSA regulations for traveling with prescription medicine.
Depending on where you are going, you may need certain vaccinations before you leave. Many programs will let students know if they need any immunizations to study abroad. The Centers for Disease Control and Prevention also has information about required and recommended vaccinations for international travelers.
Research The Local Culture
Spend time researching your host country. Look into their history, geography, climate, economy, and government. This will give you a more informed understanding of the country and enrich your time spent there.
Also look into cultural norms and customs. While you may not be able to avoid looking like an unsuspecting tourist entirely, learning about which behaviors are socially acceptable and which are not can prevent you from seriously offending or insulting the locals.
Remember to be respectful and practice cultural sensitivity during your time abroad. You are a guest in this country and it's your responsibility to honor their culture.
Learn the Language
If you aren't fluent in the language of your host country, try to learn some basic phrases before you arrive. Though you can get by with English in many places in the world, most locals will appreciate an attempt to communicate in their language.
A few important expressions you should know include:
"Hello" and "goodbye"
"Do you speak English?"
"Please," "thank you," and "I'm sorry"
"Excuse me"
Numbers zero through ten
"My name is…"
"How much is…?"
"Where is…?"
"Help" or "emergency"
While these phrases are a great start, it doesn't hurt to learn as much as possible before you leave. Consider enrolling in a class, asking a fluent friend for lessons, or downloading a language learning app like Duolingo. Keep in mind that it will be easier to pick up the language when you are in the host country and immersed in it.
Pack Light
Always pack light. When going on long-term trips, it's tempting to take your largest suitcase and fill it to the brim. However, you shouldn't bring more than you can comfortably carry by yourself. Dealing with your luggage will be a hassle and you likely won't use half of what you packed.
Before anything else, check your airline's luggage allowances. They may charge additional fees if you go over certain weight or bag restrictions. In general, one checked bag, one small carry-on bag, and one small personal item will provide more than enough space.
Keep the following packing tips in mind:
Bring travel sized toiletries to get you through your first week or two, and restock once you arrive.You will be able to find all of the essential toiletries abroad. The exception to this rule is feminine hygiene products, which can vary greatly in quality and availability in different countries. Consider bringing enough to last for all or most of your trip.
Try to avoid packing more than three pairs of shoes. They can be bulky, difficult to pack, and take up a lot of room in your bag. Make sure at least one pair is comfortable to walk in.
Pack a week to ten days' worth of clothing. You will have to do laundry regularly and if you bring clothes that mix and match well together, you will have more options in your closet than you think. To save even more room in your suitcase, wear your biggest and bulkiest items onto the plane. Be sure to consider the weather and climate of your destination too; for instance, in tropical places, you likely won't need your winter gear, which will take up precious space in your luggage.
Power outlets and voltages are different throughout the world, so don't forget to bring a plug adapter with you. The adapter will also help protect your electronics from the change in voltage. Hair dryers and other heat styling tools are an exception to that rule; even the dual-voltage tools may not hold up. If you use hair dryers regularly, pick one up after you arrive.
Bring along a few photos of your loved ones or small momentos. These items can make you feel more comfortable and help you deal with homesickness when it hits.
Leave some space for souvenirs. You're going on the trip of a lifetime! Remember your study abroad experience by bringing something home for yourself or your loved ones.
If your program provides a packing list, be sure to consult it before you begin packing. They may have useful suggestions or include items you hadn't thought to bring.
Try not to worry if you forgot something at home. You will likely be able to find that item in your host country after you arrive. If not, your family can send it to you later.
Stay in Touch
Modern technology has made international communication incredibly easy, but it's important to make sure your loved ones know the best way to contact you. Figure out how you will stay in touch with your friends and family members back home before you leave.
You can use the same phone and computer abroad as you do in the U.S. as long as you have an internet connection. However, international phone plans can get expensive, so if you want to call or text back home, consider downloading a free messaging and calling app, such as Skype or WhatsApp. You can even set up accounts for your parents before you leave so they know exactly where to reach you.
You may also want to purchase a local SIM card and pay-as-you-go phone plan after you arrive abroad. This will make it much easier to connect with new friends and fellow students during the course of your program.
Once all that is taken care of, all that you have to do is go! All of the time and effort you put into getting ready to study abroad will be worth it when you get to your host country. Embrace this exciting opportunity and enjoy your travels!
Recommended Reading
Resources for First Generation College Students
Non-Traditional Students: Health and Wellness Resources