How to Prepare for Your Self-Evaluation Performance Review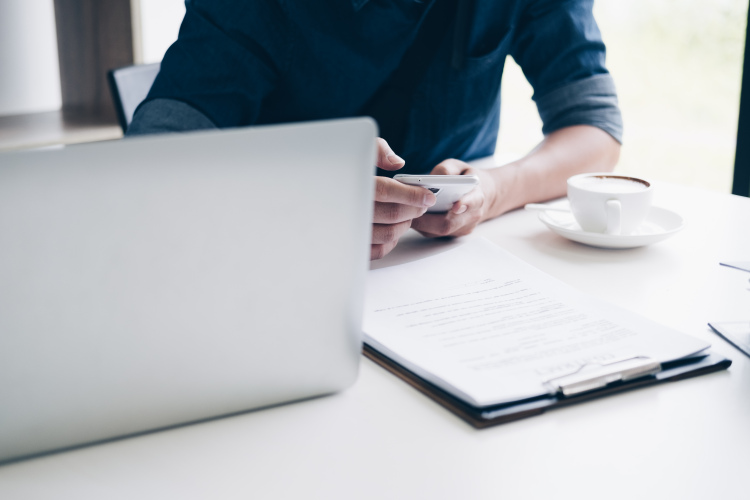 Writing a self-evaluation performance review can be hard. On one hand, you don't want to be overly complimentary of your past year's efforts, but you also don't want to spend too much time highlighting the areas in which you fell short.
Companies use self-evaluations to encourage workers to reflect upon and analyze their professional performance. They ask employees to rate their competencies, outline their goals, and provide thoughts and comments about their workplace contributions. Although the questions you'll be asked have no right or wrong answers, you can take several steps to prepare yourself for them.
What Is a Self-Evaluation?
Self-evaluations consist of a series of questions that encourage employees to examine their strengths, the areas where they need to improve, and their short- and long-term professional goals. In addition to helping workers define and commit to various benchmarks, such as learning new skills, self-evaluations can also assist with career planning, because they show where employees see themselves in the future.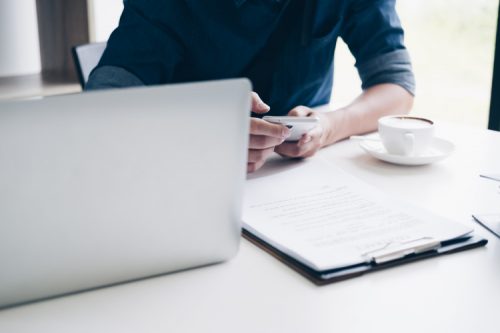 A self-written performance review is not something you should rush through — you'll want to allow yourself sufficient time to complete it. Work on it in a quiet place where you won't be interrupted, such as your home office, at the library, or when you're home alone, and be sure to turn off computer notifications, set your smartphone to silent, and give the task your full attention. If you've never been asked to complete a self-evaluation before, below are a few of the questions you might find on one:
What do you like most about your position?
Are there aspects of your job that you would prefer to eliminate or change? If yes, what are they? Why do you feel this way?
What areas have you excelled in?
Looking back through the past year, what accomplishments are you most proud of?
Are there any areas in which you feel you could use more support? If yes, what are they? Can you describe the type of support you feel you could benefit from?
Are there improvements that the company or department can make that would make your job easier?
What were your primary objectives for the past year? Do you feel you achieved them?
Describe your greatest professional achievement from the past six What factors helped you succeed?
What professional goals do you have for next year? What steps can your manager, your department, and the company take to help you achieve them?
How would you rate your overall job performance since your last evaluation?
Provide us with an example of a difficult or challenging situation that you handled well. What steps did you take to achieve a positive end result?
Why Do Businesses Use Self-Evaluations?
Businesses use self-evaluations for a variety of reasons. Managers may use them to gauge how much progress employees feel they've made throughout the year. Human resources departments may use them to help staff feel empowered and take ownership of their work. Other reasons why businesses use self-written performance reviews include the following:
Self-evaluations help open up two-way communication between employees and their managers. If an employee feels they're being underutilized, self-evaluations can help them relay that.
Self-evaluations can spur career growth, as they force staff to think about their strengths, weaknesses, and the areas in which they'd like to improve. When employees take time to think about, outline, and define their goals, they feel accountable for accomplishing them.
Self-assessments allow employees to reflect on their mistakes, accomplishments, and objectives for the future. As the saying goes, you need to know where you're going before you can map out the path you'll take to get there.
Tips for Writing a Self-Evaluation Performance Review
Define your personal brand. Ask yourself what defines you, drives you, and makes you unique. In what ways do you excel over your peers?
Know your audience. Ask who will be reviewing your self-evaluation. Is it for your manager, department head, or human resources? Will it be used for future consideration for a promotion or pay raise? Identifying your audience can help you fine-tune your answers.
Keep track of your accomplishments. When it's time to write a self-evaluation, most people focus on what they've accomplished in the past week, month, or quarter. Keep track of your accomplishments throughout the year, so you'll be prepared to talk about the big deal you closed in February, or how you helped your team develop a creative solution to a problem in June.
Be specific. Saying you've been a valuable employee is one thing. Backing it up with examples of your work, how you helped your team succeed, and metrics is another. Now is the time to highlight specifically what it is that you bring to the company.
Don't be afraid to admit your weaknesses, but reframe them as opportunities for growth. No one is perfect, and your company knows that. Don't be afraid to admit the areas in which you need improvement, and be sure to outline the steps you plan to take to make yourself stronger in those areas.
Put Your Best Foot Forward
If you've been asked to submit a self-written performance review, it's natural to feel intimidated. But if you take your time, respond honestly, and give the task your full attention, you may find it gives you a sense of accomplishment about what you've achieved in the past year, and empowers you to strive toward new goals in the future.
If you feel you'd like to improve in certain areas, completing an online degree or certificate program can help you achieve your goal. Are you ready to take the first brave step toward a bright professional future? Discover how Maryville University's online degree and certificate programs can prepare you to take the next step in your career.
Recommended Reading
Courage in the Workplace: Cultivating Everyday Bravery
Personal Brand Tips: How to Promote Yourself Without Overselling
How to Make Stress Work for You
Sources
Balance Careers, "Why You Should Use an Employee Self-Evaluation"
ClearCompany, "9 Self-Assessment Examples for HR Leaders to Share with Employees"
Indeed, "33 Self-Evaluation Questions (Plus How to Make Your Self-Evaluation Meaningful)"
Lattice, Tips for Writing a Strong Self-Evaluation — Plus Examples to Make Yours Shine"
Slack, "Time to Shine: Preparing Your Employee Self-Evaluation"