Scholarships and Grants for Adults Going Back to College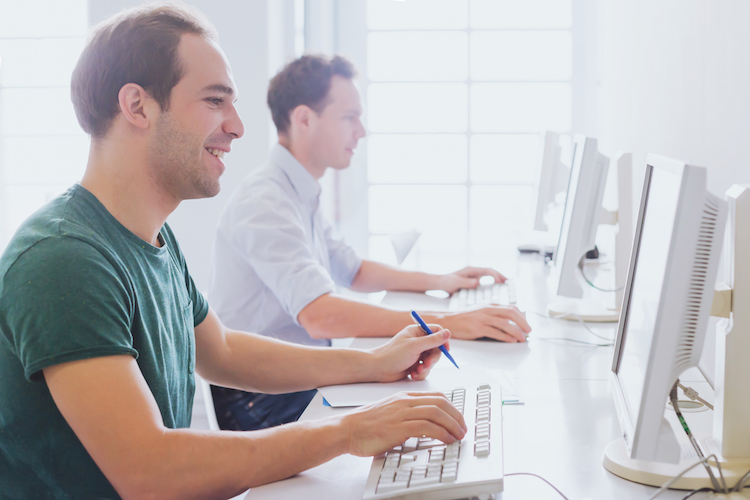 Statistics show that a majority of students across the nation need financial aid to further their education. For example, a 2021 report by student loan lender Sallie May found that during the 2020-21 school year, more than 68% of college students completed the Free Application for Federal Student Aid (FAFSA), adding that more than 50% of families used scholarships and grants to pay for tuition expenses.
Funding postsecondary education without outside assistance can be challenging. Fortunately, there are numerous scholarships for adult students, as well as grants for adults returning to college, whether they plan to attend in person classes or go back to school online.
Scholarships for Adult Students
Numerous financial aid guides for adult students are available online, many of which include information about grants, scholarships, military assistance for veterans and active-duty service members, and employer-run tuition assistance programs.
Additionally, other scholarships for adults returning to college exist for students who are part of an identity group, who study in a certain field, who play sports, or who have other qualities that appeal to granting foundations. In addition, many colleges provide scholarships to incoming students and have webpages listing scholarship application opportunities. The following are some of the scholarships that may be available to adult learners:
Financial Aid for Adults Returning to College
There are a number of financial aid opportunities, in addition to scholarships, for adults returning to college. While some adults may be concerned that they won't qualify for financial aid, the good news is that there is no age limit for federal student aid, and almost anyone is eligible. There are many financial aid options available through government programs, including federal grants. The first step is to complete the Free Application for Federal Student Aid (FAFSA), and the quickest way to apply is online through the website at fafsa.gov.
Categories of federal student aid include:
If you received student loans in the past and are still paying them off, those loans need to be in good standing before you can receive additional aid. Generally, credit scores are not considered for the award of federal student aid, so if you have less-than-ideal credit, you may still apply.
Grants for Adult Students
Apart from federal grants, students may not realize that nongovernment grants are available to specific types of adult students to address their financial needs. For example, grants can be specific to a student, subject, degree level, or minority when outlining their qualifying criteria. Some specialized grants include the following:
State grants, such as those listed below, can be accessed when federal and other grant programs do not provide sufficient funding:
Returning to College? Explore Scholarships for Adults and Advance Your Education
There are no obstacles to going back to school that you can't overcome, and it's never too late to further your education. There are a number of available financial aid, grant, and scholarship opportunities for adults to help you in your journey to return to college. Are you ready to continue your educational journey and advance your career? Discover how earning a bachelor's, master's, or doctoral degree from Maryville University can prepare you to transform your ambitions into action.
Recommended Reading
A Conversation with an Enrollment Advisor on Nursing Programs
How Long Is an Online Bachelor's Degree