Literature Major vs. English Major: To Be (One) or Not to Be (the Other)?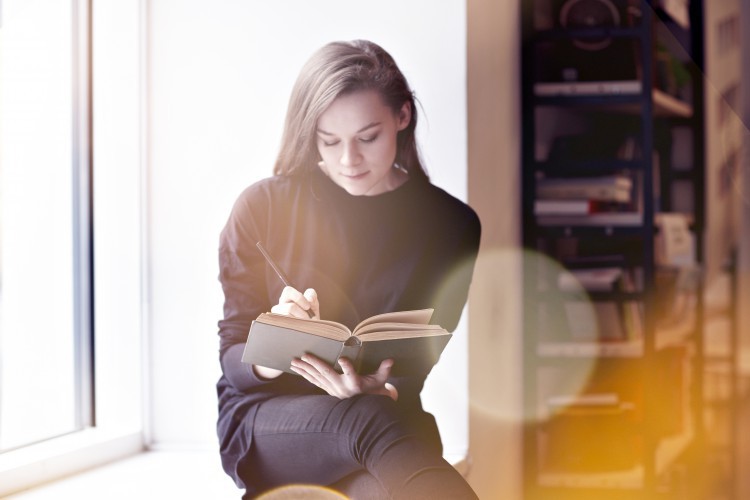 The written word is powerful. It communicates ideas, inspires change, and allows us to understand our past and plan for the future. If you love the written word, you may seek a degree that allows you to deepen your understanding of this art form.
At a glance, you may think that a degree in literature and a degree in English are the same. But there are important differences between a literature major and an English major. As you explore the opportunities that each program may offer, consider how an online bachelor's degree in English could further your career.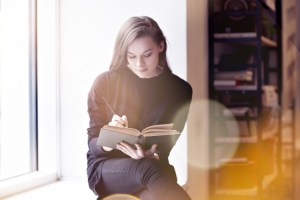 Literature Major Overview
Literature majors focus on specific themes and literary eras throughout history. They look at different genres, such as historical fiction, magical realism, and memoir. Typical courses include creative writing, British literature, and South African literature. The curriculum can also delve into specific time periods, such as American writing in the 20th century.
Students who love narrative fiction and poetry may find a literature major rewarding. Literature allows students to flex their interpretation muscles and explore philosophical and moral questions. Students can expect to read a variety of texts, research how a text relates to a specific time and place in a culture, write analytical essays, and participate in discussions.
What Do Literature Major Graduates Do?
Literature majors can pursue a variety of careers upon graduation. With strong reading, writing, and communication skills, they can work in many different fields, including journalism, marketing, and public relations.
Types of Careers:
Literary Editor: Literary editors work with writers to fine-tune the structure, word choice, and thematic elements of manuscripts selected for publication.
Journalist: Research and communication skills allow journalists to report events as they unfold, presenting accurate accounts in newspapers, magazines, or digital outlets.
Author: Many literature majors aspire to become authors, whether a novelist, essayist, or nonfiction writer. This creative application of the degree involves ample research, writing, editing, and networking.
Public Relations Specialist: This role is all about communication. From writing press releases to managing social media accounts and communicating with the public, PR specialists require advanced writing and verbal skills.
English Major Overview
A key difference between literature and English majors is that English majors focus on the effectiveness of communication. They take literature courses but also study grammar, rhetoric, and linguistics. Throughout their coursework, they dig into how storytelling captivates audiences, conveys meaning, and creates change. Modern English degree programs also distinguish between traditional and digital communication, as well as how different skills may be effective in different environments. English majors become excellent communicators as a result of a curriculum that entails extensive reading, writing, research, and discussion.
What Do English Major Graduates Do?
English majors can apply their communication skills to numerous fields, including advertising, education, nonprofits, and media. Their ability to read, analyze, and communicate is an asset in a number of industries, such as publishing, education, and advertising.
Types of Careers:
Teacher: Communication skills, as well as subject-matter expertise, position English majors to succeed as teachers. In this role, they share their understanding of grammar, sentence structure, literary periods, and more with the next generation.
Copywriter: Copywriting requires creativity and an understanding of word choice and structure. English majors often study a wide variety of successful marketing campaigns, which gives them the ability to create content for businesses across industries.
Researcher: The English degree program requires strong research and analysis skills, which can carry over to the workplace. Graduates can find themselves digging into complex topics and communicating their findings.
Grant Writer: Grant writers are essential for nonprofits to thrive. Following strict guidelines, English majors might apply their skills to crafting concise, smart, and impactful grants that can help a nonprofit secure funding.
Similarities Between a Literature Major and an English Major
Students of literature and English programs use their love of the written word daily as they continue to refine their reading, writing, and research skills. Upon graduation, they will find these skills applicable to fields such as journalism, publishing, and education. Both programs prepare students to pursue a master's degree in a specialized area such as rhetoric and writing, media studies, journalism, or law.
Differences Between a Literature Major and an English Major
While literature majors and English majors may seem similar, the degrees have some slight differences in focus, including coursework and career paths.
Coursework
Literature majors read and analyze various works of literature, specifically prose, poetry, and creative nonfiction. They unpack the historical, cultural, and literary contexts of the texts they study and often specialize in a specific era or location. This may include a look at modern literature and how it applies to contemporary social and political events.
In contrast, English majors typically take courses on a variety of genres and mediums. The curriculum includes the study of English grammar, with an emphasis on the structure and mechanics of the English language. In addition to works of literature, students delve into nonfiction essays, political speeches, marketing content, and more. These degree programs take into account modern mediums and how they impact communication. English degrees emphasize critical and analytical thinking and writing skills.
Potential Careers
Both literature and English majors graduate with strong reading, writing, and analytical skills. Literature majors often apply these skills to the fields of writing, editing, and journalism. The time they spend analyzing literary works allows them to understand important nuances in tone, style, and context.
The broader scope of an English degree prepares graduates for a wider array of fields. They may find work in writing and editing, but they may also seek out a future in education, advertising, or nonprofit work. In addition, their ability to apply writing and research skills in both traditional and digital settings makes them a valuable asset to businesses.
Literature Major vs. English Major: Which Is Right for You?
These two degree programs may seem similar at a glance, but they offer different experiences and outcomes. If you're interested in analyzing works from a specific era, you may want to major in literature. If you're interested in literature and also want to hone your communication skills, explore Maryville University's online Bachelor of Arts in English. This program offers a modern take on an important field, giving you the opportunity to explore major literary works and preparing you to seize a wide array of professional opportunities.
Sources
The Balance Careers, "Writing Majors for College Students"
Forbes, "14 Jobs for English Majors That Pay at Least $60,000"
Houston Chronicle, "Careers for English Literature Degrees"
Maryville University, Online Bachelor of Arts in English