How to Find Legit Work-from-Home Jobs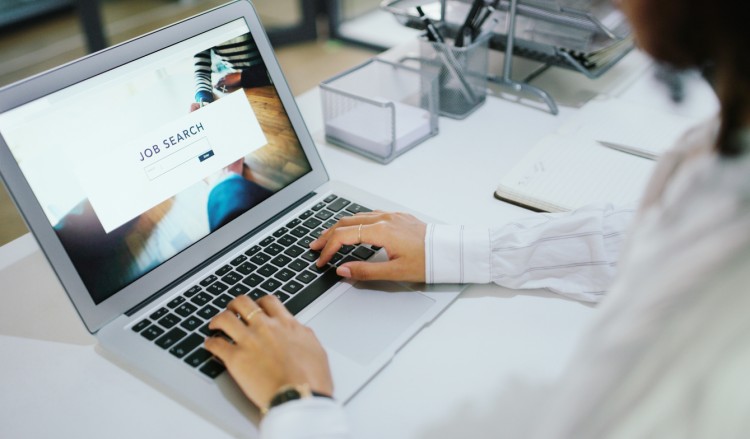 Table of Contents
Recent statistics show the rise and popularity of remote work in recent years — and the need to protect against false job advertisements to find legitimate work-from-home jobs.
Seventy-seven percent of employees valued remote work in some form at their companies, and 21% reported it was absolutely essential when determining whether to take a new job, according to CareerBuilder. The high demand for remote jobs is partially due to the perception that they offer greater flexibility for workers, contributing to a more desirable work-life balance compared to traditional jobs.
However, the increase in demand for remote jobs has also led to a spike in job advertisement scams, with the FBI reporting over 16,000 such fake ad scams in the U.S. in 2020. Following are strategies and tips for avoiding scammers and locating a real work-from-home job.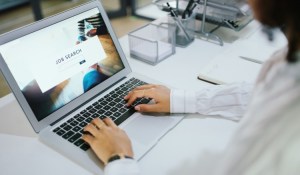 Explore Top Industries for Remote Employees
When deciding whether to pursue remote work, it is important to consider some of the job sectors, roles, and companies with opportunities for work-from-home employees.
While many industries offer possibilities for remote work, some are especially conducive to a work-from-home setup:
To find out whether a specific role or career can be offered remotely, prospective job candidates should search online for their preferred role with the search terms "remote" and "work-from-home" to gauge the number of available opportunities.
Review Remote Job Boards
The next step to securing a legit work-from-home job involves reviewing reliable online job boards. Prospective employees use job boards to search for freelance, contract, remote, and work-from-home jobs.
Explore the following job search websites to broaden a remote job search:
Google Jobs
Google processes about 8.5 billion search queries each day, according to estimates by Earthweb. The search engine can also be used to search for employment opportunities, using a function called Google Jobs.
Here's how it works: Job seekers should navigate to the Google search bar, then type in the job title they seek plus the word "jobs." (For example, "remote medical scribe jobs"). Google then aggregates data from its partner websites and organizes the job listings according to:
Category
Job title
Location (including whether a job is listed as remote)
Recently posted (a job posting created in the past three days)
Full time or part time
Job type
Company type
Employer
As a free service, GoogleJobs can be a great first place to start a remote job search.
FlexJobs
FlexJobs is a subscription service that hand-screens remote and flexible jobs for legitimacy and quality. This can save job searchers time and energy when trying to discern whether a job posting is a good opportunity.
The website allows job seekers to search for employment opportunities based on many options, including:
Remote work (full 100% remote, partial, or optional)
Hybrid (combined in-office and work-from-home) options
Freelance jobs
Temporary jobs
A subscription to FlexJobs also comes with other perks that could aid in securing a work-from-home job, including discounted resume reviews and career coaching, mock interviewing, virtual job fairs, and Q&A sessions.
VirtualVocations
VirtualVocations also vets job postings that are available in full to job seekers who pay for a premium subscription.
The company advertises remote work in over 40 career categories at different levels (from executive jobs that require a master's degree or higher, to entry-level jobs that require a high school degree).
Indeed
Indeed is a job advertising platform that enables job seekers to find remote jobs. Some of the options that Indeed allows prospective job candidates to filter for include:
Job type
Experience level
Education
Salary estimate
Date posted
Indeed also curates a specific Work From Anywhere webpage that aggregates job postings for remote roles and also offers articles and blogs on topics related to working from home.
Glassdoor
More than a job posting site, Glassdoor offers insights into the experiences of actual employees through a collection of anonymous ratings, reports, and reviews.
Insights can be especially useful for job seekers looking for a legit work-from-home job. The salary reports, interviews with current and past employees, and CEO approval ratings each provide a window into how a company runs and operates, helping candidates make an informed decision about what companies they apply to and accept job offers from.
Fiverr
After making a Fiverr profile, creative professionals and gig workers (independent workers who freelance or contract short-term work, often simultaneously for multiple clients) can begin receiving offers from clients and looking for specific services.
For example, a remote creative worker with experience and interest in Photoshop editing and logo design can create a profile showcasing their portfolio of work, verify their account with Fiverr (who then endorses their services), and advertise their services (including their base rates) and collect reviews from happy clients.
The Fiverr platform has a system for flagging buyers' requests as spam or suspicious, which can help filter out unwanted requests.
Upwork
Upwork connects skilled remote workers with job opportunities. Their freelance job posting platform, Talent Marketplace, allows workers to create a profile based on their skills, then connects skilled workers with clients. Workers can then filter job opportunities based on:
Deliverables (what result the client wants)
Required skills (what talents and abilities the client seeks)
Project length (how long the project will take)
Budget (how much the client is willing to spend)
Creatively.life
For professional artists, remote work comes by way of finding new clients based on an existing portfolio. Creatively.life is a platform where creatives of all stripes can find legit work-from-home jobs.
Job postings at Creatively.life include full-time, part-time, and freelance roles in fields such as:
Graphic design
Art direction
Apparel design
Multimedia production
Creative project management
Content strategy
UX/UI design
Copywriting
Social media management
Event coordination
Color design
Communications
Photo editing
Logo design and branding
WeWorkRemotely
WeWorkRemotely enables users to create an account and start applying for remote jobs through their Job Categories portal or the Advanced Search function.
The company also offers a reporting system to flag spam, fake job ads, and misleading job postings. In general, WeWorkRemotely recommends learning common signs of fake job listings, such as:
Hastily-written job descriptions (e.g. numerous typos, unprofessional tone, etc.)
An unusually high salary paired with a vague job description
Requests for payment or purchases before your application can be considered
Remote.co
Remote.co offers support to companies looking to transition to part-time or full-time remote employees. They survey companies to gain insight and develop best practices related to developing remote teams. Some of their commonly answered questions about remote work include topics related to:
Benefits of working remotely
Managing work-life balance as a remote worker
Best companies for remote work
Worst companies for remote work
LinkedIn
The BBC reported that 50.1% of all applications submitted on LinkedIn in the U.S. were for positions that offered remote work in some form. This is despite the fact that remote job posts accounted for merely 19.4% of all paid job posts on the website. This marked the first time work-from-home jobs attracted the majority of applications on LinkedIn's platform.
After creating a profile on LinkedIn, users can apply quickly to remote jobs and chat with recruiters and potential employers through the online social network.
4dayweek.io
For aspiring remote workers who want a salaried role but also want to work just four days per week, 4dayweek.io is a crucial resource.
The site offers highly sought job listings in competitive fields such as:
Engineering
Marketing
Product and UX design
Data and analytics
Finance
Human Resources
Resources for Securing a Legit Work-from-Home Job
Company work-from-home policies are constantly in flux, so it is useful to stay up to date with telework news and trends.
Detect Phishing Scams
It is important to stay alert when navigating job listings — even those posted on reputable websites.
Bad actors try to glean personal information, such as birth dates, addresses, demographic information, bank account information, and credit card information through phishing scams designed to look like work-from-home job postings.
Unsophisticated vs. Sophisticated Phishing Scam Tactics
Some people may associate phishing scams with the unsophisticated tactics used in the 1990s and early 2000s. These tactics usually scammed people into disclosing their sensitive information over email, or by clicking on hyperlinks embedded in messages that would take the unsuspecting user to a phishing operation disguised as a legitimate website.
Today, there are many sneaky, sophisticated phishing tactics that can fool even robust email scanners, so it is essential that online job seekers practice some basic web protection habits:
Do not click on links in emails.
Double-check URLs and email addresses for typos, suspicious formatting, and other questionable content (For example, scammers may use addresses starting in "http://" when legitimate sites begin with "https://").
Only open attachments from trusted parties.
Call to verify the sender/recipient rather than assume they are legitimate.
How Scammers Use Social Media to Lure Victims
Scammers use every tool at their disposal to tempt users into disclosing their personal information, and social media is no exception. Investigative journalism nonprofit ProPublica reports that Facebook failed to remove fraudulent pages pretending to be state unemployment agencies. This prompted some state governments to file official complaints against the social media company with the U.S. Department of Labor.
As a general rule, job seekers hoping to apply to remote jobs should go through official company and government pages rather than applying directly through social media platforms. To avoid phishing scams, job seekers should also verify that the website of a company or government entity is indeed legitimate, as criminals will spoof real websites by creating similar domain names, then post fake job openings through legitimate job boards.
Expert Tips to Avoid Phishing Scams
General indications that an online job posting may be a scam include, according to the FBI:
Job postings that appear on legitimate job boards but not directly on a company's website
Potential employers requesting sensitive information before a candidate is officially hired, such as:

Credit card information
Payments for start-up equipment
Payments for background checks
Banking information, including routing numbers or pin numbers
Social Security number

Interviews that are conducted in an unprofessional manner through telephone calls rather than a secure video call or in-person
The FBI also recommends that any victim of an employment scam should file an official report with the Internet Crime Complaint Center.
Harness AI Protection
While Artificial Intelligence (AI) protection may not be widely available to individuals yet, experts in this emerging technology are developing AI protection tools for job listings.
For example, artificial intelligence can:
Validate websites
Scan reputation engines
Rapidly identify malicious files
Counter anti-evasion tactics used by scammers to avoid detection
To help programmers develop anti-scam AI, researchers at the University of the Aegean have made their Employment Scam Aegean Dataset (EMSCAD) publicly available. The dataset consists of 17,880 real-word job ads, including 866 fraudulent ones. Subsequent researchers have used the data to include the type of scam, with the goal of eventually producing a commercially available employment fraud detection tool.
Resources for Harnessing AI Protection
Although not yet applicable to a personal job search, these cybersecurity tools that use AI and machine learning to provide fraud protection show how the employment fraud software of the future might work.
Analyze Job Postings and Interview Effectively
How can a person discern a legit work-from-home job from its listing? By analyzing and interpreting work-from-home job advertisements and interview answers given by job recruiters, prospective remote workers can protect themselves from scams and find meaningful work.
The following are some red flags that may indicate scam work-from-home job postings.
Typos. It is a common strategy for scammers to leave spelling and grammar errors in their phony job listings and emails. Why? One reason is that legitimate companies have the time and resources to hire professionals with writing skills to craft their job descriptions and recruitment letters.
Disproportionately high salary. Ads that promise an above-average salary for the field should be viewed with suspicion, especially when coupled with vague job descriptions and titles. Actual work-from-home jobs will include details such as daily tasks/descriptions of the role; the specific education, experience, and skills needed to do the job; and information about the company.
Requests for personal information. Phony job listings may be designed to steal personal information or directly scam a job candidate out of money. Never disclose personal information to a potential employer before they officially extend an offer. Also, never pay any money in advance of applying for a job.
Beware misleading language. Some posts may use misleading language, (i.e. "temporary remote work") to attract the attention of job seekers looking for fully remote work. Read job ads carefully and ask recruiters to specify any vague or under defined terms in their listings before continuing with an application.
Protect Your Privacy as a Remote Worker
In all things, remote job seekers must trust their judgment and exercise caution when reviewing job postings.
Cybersecurity experts say if a job posting seems too good to be true — posts offering higher-than-average wages for low-skill work, or posts that waive common qualifications or requirements for certain roles — these jobs are more likely to be scams.
Work-from-home jobs are likely here to stay, because they are often good for business. For example, a February 2022 statistic published by Forbes showed workplace productivity rose by over 30% in the COVID-19 pandemic-era that saw a major transition to work-from-home and hybrid in-person/remote work models.
Given that remote work will predictably continue long into the future, remote job seekers must continue to exercise their best judgment when navigating the online job market.
Recommended Reading
Remote Jobs For Military Spouses
A Look at the Future of IT Jobs