Bachelor's in Criminal Justice & Bachelor's in Forensic Psychology Information Session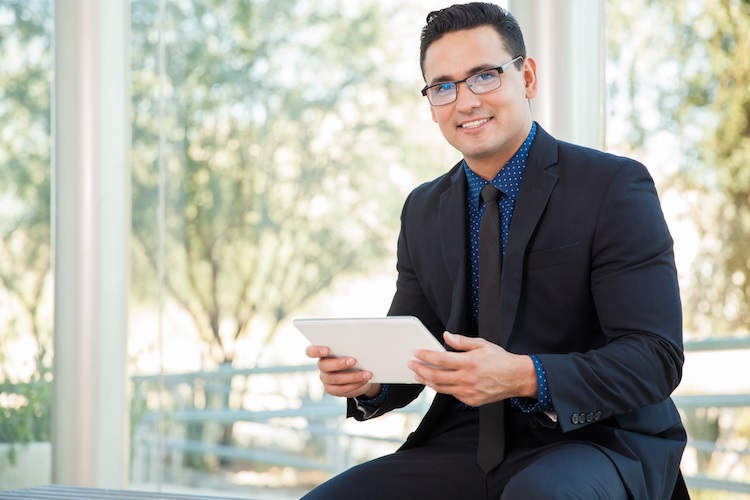 Transcript
Angelica Frais: Hello everyone. Welcome to the Criminal Justice and Forensic Psychology Webinar. Thank you for taking the time out of your day to participate.
Angelica Frais: My name is Angelica [Frias 00:00:18] and I will be your moderator today. Before we begin, I have a few logistics that I want to cover.
Angelica Frais: First, you are in listen only mode, so the presentation is being broadcast through your speakers to avoid any background noise. Second, please feel free to ask questions as we go along. You can do so by typing into the Q&A box at the left side of your screen at any time throughout the session. If we do not get to your question today, an enrollment advisor will followup with you. Third, you can watch the presentation on demand at any time using the same link you used to register. We will also followup with an email after the presentation.
Angelica Frais: So what will we cover? Well, on today's agenda we will introduce the presenters. Then talk a little bit about Maryville and who we are. Discuss both the Criminal Justice and Forensic Psychology program. Review our online learning experience. Navigate through the admission process. And then we will conclude with a live question and answer session.
Angelica Frais: First, let's meet our presenters. My name like I mentioned before is Angelica Frias. I am an enrollment advisor at Maryville University. I have been in education for close to 14 years, so I'm hoping that I can be of some great assistance to you all.
Angelica Frais: We are also really excited to have two of our Maryville faculty members join us on today's webinar.
Angelica Frais: First, we have Professor Geriann Brandt, director of the Criminal Justice Criminology and assistant professor of Criminal Justice Criminology. Professor Brandt, would you mind sharing a little more about yourself?
Geriann Brandt: Hello everyone, my name is Geri Brandt, and I am actually an alum from Maryville University. I came here as an adult weekend and evening student, just wanting to finish my Bachelor's degree. And loved Maryville so much, went on to graduate school and came back to Maryville just to teach here. I really have this really fantastic home feeling at Maryville, so this is the only place I really wanted to come back to teach. I am former law enforcement here in St. Louis, so I was given this incredible opportunity to not only infuse the 13 years of law enforcement experience that I have on the street into the academics, as well as my graduate studies.
Geriann Brandt: So I am the director, I've been here a total of 17 years, 10 years of full time faculty, and am very, very happy to be here and I just love my job very much.
Angelica Frais: Great, thank you so much Professor Brandt.
Angelica Frais: Now we have Dr. Peter Green, associate dean for the College of Arts and Sciences, program director of Psychology, and professor of Psychology. Dr. Green, would you mind sharing a little bit more about yourself as well?
Peter Green: Not at all. I'd also like to say hi to everybody, and welcome to the webinar. Geri's a little hard to follow as a speaker, she's got a really cool background. Pretty much I can say I've been in higher ed for about 20 years, so I've been teaching my entire career. I fell in love with it when I was a senior in undergrad, kind of didn't expect it at the time but it happened. And psychology is my passion. I'm not a therapist, I wasn't trained as a therapist, never wanted to be a therapist. My specialty's actually in social psychology, which fundamentally means I kind of like watching people and determining why they act the way they do.
Peter Green: And so a little bit later you're going to hear a little bit more about our Forensic Psych program, and what makes it special. And I look forward to it.
Angelica Frais: Great, thank you so much Dr. Green. You will all hear more from our presenters very soon.
Angelica Frais: But first we want to share a little more information about the history of Maryville with you before diving into program details.
Angelica Frais: So, founded in 1872 in St. Louis, Missouri, Maryville University is one of the oldest private, nonprofit universities in the US. We started out as one of the first universities in the region to educate women, and today we continue to push the boundaries, and prepare students like all of you for a digital world. The university is regionally accredited by the Higher Learning Commission, which is recognized by the US Department of Education. And is also a nationally ranked private college, recognized for comprehensive and innovative education, focused on student learning, outcomes, and success, both online and on campus.
Angelica Frais: Recently we have been recognized as America's top colleges by Forbes in 2017. Best values in private colleges by Kiplinger's Personal Finance in 2018. And among the nation's top three fastest growing universities by the Chronicle of Higher Education.
Angelica Frais: Maryville believes in disrupting the higher education system, and has been doing so for nearly 150 years. We believe that this is why we continue to maintain numerous corporate partnerships, and have been named an Apple Distinguished School, which highlights the university's enormous success in creating an innovative learning environment designed to engage students and support their academic achievements.
Angelica Frais: We believe that learning is very personal, and as such, you should receive the support that you need every step of the way. We believe everything in the classroom should be challenging, and everything outside of it should be easy. We pride ourselves on our supportive and attentive faculty, and have also streamlined the admission process and offer personalized support throughout your educational journey.
Angelica Frais: So let's go over some enrollment details. Our online enrollments continue to grow with each semester. As of September 12th, 2018 per our student support group, our online enrollments are approximately 9,350 students. The best part is the diversity amongst our student body. Currently, our students represent 50 states, and 60 countries. Our students take advantage of our degrees at the undergraduate, Master's, and Doctoral levels. With over 25 online degree programs, which are 100% online, and over 115 on campus degree programs. We are also very excited to launch our newest online programs, which will start in fall of 2019.
Angelica Frais: This is also a great segue into our next topic, which is our program overview. So, to start us off, Professor Brandt will provide us an overview on the online Bachelor of Arts in Criminal Justice Criminology. Professor Brandt, would you mind speaking to it?
Geriann Brandt: All right, so the program itself is … it lends itself to hopefully either perpetuating your career that you already have now, or maybe starting on something new, a new path. And believe me, I understand how … the trepidation you may have of starting this, as I had said previously, I came back to finish my degree at Maryville on weekend … and weekend and evening when I was 40 years old. And I completely understand that. Working family, my husband was also a police officer, he was always gone, I had two little children to raise. So my empathy, my sympathy, everything you want to talk about, compassion, is with you. I completely understand the magnitude of starting a different career, or just finishing your degree.
Geriann Brandt: So this degree can lend itself to obviously law enforcement state, local, and federal. I have many students on ground that do attend the Police Academy here in St. Louis. I have a wealth of students that go into something federal, FBI, Secret Service, US Marshall. And I have a wealth of students also that go into victim services, they want to work with victim advocacy, juvenile justice, probation and parole, it's just a huge umbrella of opportunities when you look at this particular program.
Geriann Brandt: So if you look at this particular slide, it says police officer, deputy juvenile officer. I have to say something about the deputy juvenile officer. I have an incredible amount of respect for these individuals, because they are the liaison between law enforcement and the courts. You may have a juvenile who maybe had a … just a bad incident at this certain time, and we arrested him for whatever, a status offense, and we didn't want to send them to a juvenile detention center right away, so this deputy juvenile officer actually is that liaison that works with police, the courts, and the family. I have a lot of respect for these individuals who do this.
Geriann Brandt: As well as probational officer, and graduate school. I have a wealth of students also that go onto graduate school, they want to get their Master's, or PhD. They want to walk into maybe academia itself. Or work in the law offices, they want to go onto law school. And this particular significantly lends itself to law school.
Geriann Brandt: So to show you the dynamics related to criminality and the law and its enforcement, we have a partnership in St. Louis with St. Louis County Municipal Police Academy. So let me explain what this means. So anybody who is a law enforcement officer who takes this class online, and you've been a law enforcement officer, and you graduated from an accredited police academy, I do my homework on you and on the police academy itself, and we give you 13 credit hours. If you're in St. Louis and you have a huge desire to be a police officer, then you would go through the partnership that we have with the St. Louis County Municipal Police Academy. And what that means if your last 13 credit hours, you actually attend the academy. I mean, you don't live there, you attend it, but it's a commuter process.
Geriann Brandt: So you can do this, but if you're online in a different state, there's two different tracks obviously. There's the police academy track, which I just talked about, the 13 credit hours if you are law enforcement. Or there's a non police academy track. So this is where that internship comes into play. The internship is significant, this is where you can actually get your foot in the door with someplace that you have just this incredible desire to work. Whether it's state, local, or federal, whether it's in a law office. Anything that I can help you with, we will perpetuate your goal and your future.
Geriann Brandt: And then we have senior projects and additional electives.
Geriann Brandt: If you outside of St. Louis, Missouri, and you have attended an accredited police academy, we only give you 13 credit hours to finish the degree. That is from an accredited police academy. Let's see what else I can say.
Geriann Brandt: So if we go on to the curriculum snapshot, the general education courses, of course those are the electives, obviously, but some of the courses that I feel really passionate about is Criminological Theory. Criminological Theory is a great stepping stone into graduate school. If you take this degree further into graduate school, or your Master's or PhD, everything in Criminological Theory will be played again for you in graduate school. So this is a really good handle on how to obtain that.
Geriann Brandt: Introduction to Criminal Justice. Most of my students online as well as on ground, honestly, have no idea what their rights are when they deal with the police officers face to face. Most don't even know what fourth, fifth, sixth and fourteenth amendments are, or what your due process is. So this is what I explain in detail, not only on ground but especially online. And I'm supporting that with videos, with search and seizures, I have a drug dog that you can see when it comes to the application of your due process, so that's probably one of my favorite courses.
Geriann Brandt: So when we go back to what I had said previously about the 13 credit hours, these are allotted to the students who have already completed a police academy experience. We give them 13 credit hours, and the reason why is because if you are here in St. Louis, and you choose to go to that police academy track, the last semester of your senior year, your last 13 credit hours, I send you to the academy here in St. Louis. You're still my student, you're still a Maryville student, but you've got that 25 week experience in the police academy for 13 credit hours, and I have at this time of this webinar, 100% hire rate. Meaning, everyone that I send to the academy gets hired, before they entire the academy, while they're there, or before they graduate. With their four year degree from Maryville in Criminal Justice Criminology, and a peace officer's certificate for the state of Missouri.
Geriann Brandt: Now, some students have asked, "Well, what happens if I want to move back to Illinois?" If they happen to be in St. Louis. Or, "I want to move back to Kentucky." And here's that. That particular piece, you can still be a peace officer in the state of Missouri, but if you do go back to your hometown, let's say Kentucky, you may have to take a few classes to bring yourself up to speed on jurisdictional statutes or ordinances. Other than that, you're a peace officer. So I hope I explained everything for you.
Angelica Frais: Thank you so much Professor Brandt. This is really great and very useful information.
Angelica Frais: As a reminder to you all, our faculty will be around at the end of the session to answer any program specific questions that any of you may have.
Angelica Frais: Next, Dr. Green will provide us an overview on the online Bachelor of Arts in Forensic Psychology Criminal Justice. Dr. Green?
Peter Green: Hello everyone again. That was a really, really great introduction our Criminal Justice program, which feeds so well into what I want to say about our Forensic Psyche program, which we very intentionally named Forensic Psychology/Criminal Justice. Because in reality what it is, is it's the core of a really, really, really good psychology major, melded with a really, really, really good criminal justice major.
Peter Green: So Forensic Psychology lives at that interface between psychology and criminal justice. We noticed several years ago that a lot of our students on ground were double majoring, and expressing interest in both fields. So we got together and decided to create sort of a combination major, and students have been quite pleased with it.
Peter Green: It's new for us, so we've had very few graduates yet. So I can't quite claim the successful outcome that Professor Brandt has, given her longer term status with her current major, but the way the program's designed is really … I kind of view it as almost a three pronged approach. Where you can do anything with the Forensic Psych degree that you could do with a Psych degree. You could do anything that you could do with a Criminal Justice degree, and you kind of have this little subspecialty area. And she mentioned … Professor Brandt mentioned sort of victim advocacy. Also really, really good coming out of the Forensic Psych degree. Oftentimes, there are people who are fascinated by the criminal justice system, but have no desire to get into the police officer end of things, and find sort of the mental illness side of the criminal justice system fascinating, whether it's offenders or victims. It provides really a background for that general area.
Peter Green: So as you can see, some of the places people work, social community agencies services, corrections probation, parole's not on there, but that would be good. Probation officer, the social science research assistant we're going to talk a little more about, because it's one of my absolute passions. We'll hit that up with the next slide.
Peter Green: And again, graduate education for those who are interested, just like most … just the Psychology degree in general, if you want to become a therapist, chances are you're going to need a graduate degree. If you want to be working with individuals with mental illness as a psychologist in a prison setting, you're going to need a graduate degree. The idea of licensure also becomes super important in those instances. So it's possible, but there is more school involved.
Peter Green: If we move forward, I talked a little bit about sort of our equal focus on psychology and criminal justice. If you look at our program, the program sheet at all, you actually have sort of psychology, criminal justice, and then this research component that I want to talk about a little bit. And the idea is to actually provide you with both the content knowledge you need, and the ability to apply that content in both fields to a good, solid research base. It's what we find missing in a lot of people who graduate. They might know the content, they might know about criminal justice, but can you apply that to a research setting? Can you understand what you're reading, can you understand how to come up with a best practices approach to treating someone?
Peter Green: The psychology part of the degree aligns with the American Psychological Association. The undergrad programs are not accredited by the APA, there's no mechanism for that, so they do release a list of suggested goals and outcomes, and we've built our program to match those very carefully. And sort of that practical skill part, both from the psychology perspective and the criminal justice perspective I think is really, really important.
Peter Green: Everybody has to, in this degree, complete 150 hour internship. And we believe that students are in the best position to select those internships. We're more than happy to provide assistance, sort of in general, but the idea of making that contact is such an important part of developing good networking skills, of taking the initiative to actually go up and say, "Hey, do you have an internship piece for an undergraduate that I could work with you on?" In the St. Louis area where we've been so far, we've probably got 60 or 70 different agencies. It's very, very rare for us to run into an agency that we cannot work with. Sometimes we have to develop a formal relationship, sometimes we don't, sometimes there's extra paperwork involved. And we've been very, very successful with that in the past.
Peter Green: If we look at sort of the curriculum overall, there is that set of psychology courses, there's a set of criminal justice courses. The idea of juvenile delinquency and criminal behavior. And criminal behavior could almost be thought of as sort of criminal psychology. Why do criminals behave the way they do? You've that police psychology part of not so much why police do what they do, but how does somebody become a police officer? What are the stressors their under as a police officer? How do deal with those stressors? Being a police officer is very, very different both for the officer and their family than most other jobs. So getting into that.
Peter Green: If we think about psychology, there's that core piece. But if we link it to the criminal justice field, unfortunately, a lot of individuals involved in, or touched by, the criminal justice field deal with mental illness. So that comes from abnormal psychology. Even substance abuse touches abnormal psychology.
Peter Green: Social psychology is really, really fascinating. We get into prejudice, and discrimination, and everything from both ends. So both how we view other people, but how people perceive us, or the police.
Peter Green: And then forensic psychology is kind of the one labeled course that truly integrates everything together. From my perspective, I'm also a huge fan of our social science research sequence. So we believe it's very, very important for all students to understand something about research methodology, to understand enough about statistics to be able to read the research articles that you're going to come into contact with as a professional in either field. I'm not going to pretend that you're going to become a statistics expert off of one class. You won't. That's going to take years and a whole lot of work, and everything, but it's not necessary. If you understand the very basics, you can do a lot with that.
Peter Green: My favorite class that's actually not listed there is senior seminar, where every student designs their own research project from scratch. It can be built up from a couple of other classes, and it's all done in close consult with a really, really good faculty member. But you design a project, you decide what you want to learn about, you do it, you conduct the research, you collect actual data from real people, you analyze that data, and then you write a fairly substantial report of that data. So I think it's the best possible way to learn. Because I don't think a lot of people have a true appreciation for what research involves, and while I can tell you about it, you don't truly grasp it until you do it. And you may not become a researcher, and that's fine. But there's so much value in how we structure this that it really is one of my favorite parts.
Angelica Frais: Perfect, thank you so much Dr. Green, definitely, again, a lot of useful information, and I actually do see a few questions already coming in, so we'll address those towards the end of the session.
Angelica Frais: So, now that you have all learned a little bit more about both programs, the question is, what can you expect as a Maryville student? Well, let's talk a little bit about the Maryville online experience, and what it's like to go through school 100% online.
Angelica Frais: At Maryville, we encourage student interaction and engagement. The small online class sizes allow for networking and development of relationships with fellow students, and distinguished faculty. Our programs are fully asynchronous, which offers flexibility for working professionals, and is accessible based on your convenience. This means that whether you would like to access your assignments at midnight, or at 4:00 p.m. you have that opportunity to do so.
Angelica Frais: That being said, you will have deadlines that are set, so time management skills will be very necessary. Canvas is our learning management system, which is accessible 24 hours, and puts your course readings, articles, presentations, assignments, discussions, and other types of learning activities at your fingertips. Each student participates in an orientation webinar prior to the start of classes to learn more about the system.
Angelica Frais: Finally, if you're always on the go, or just find it easier to access emails, discussions, syllabus, etc. from you mobile device, you can do that too. You can take learning anywhere you go.
Angelica Frais: Students also have access to a student support advisor. Now prior to the start of class, each student is assigned to an advisor who will provide dedicated support from start to finish. These advisors are dedicated to answering your questions, connecting you to resources and making your journey through the program as smooth as possible. Our mission is dedicated to your success.
Angelica Frais: You also receive 24 hour technical support. Our programs are 100% online, and as such, we want to ensure that you have access to support at any time of the day or night. Our technical support is available via phone, chat, or by submitting a ticket.
Angelica Frais: Also, you have access to the career development team. Our staff is dedicated to prepare students from success through networking opportunities, internship experiences, and professional preparation for life after college. They also support our alumni in their career pursuits in a similar fashion.
Angelica Frais: Finally, you also have access to our online library and writing studio. Appointments may be scheduled with a dedicated librarian for a one on one consultation online, by phone, or in person. You can also access writing resources that may help with developing a thesis statement, an introduction, a conclusion, conquering writer's block, and grammar and writing.
Angelica Frais: So that you know what we have to offer, or what you have access to as a student, let's talk about our admissions profess. We're going to cover requirements, transcripts, application tips, tuition, and financial aid.
Angelica Frais: Now for those applying as freshmen, the requirements include a high school diploma or GED. A minimum of a 2.5 GPA. If the GPA is below a 2.5, you may be considered for admission on probation. And there is no SAT or ACT exams required.
Angelica Frais: For those applying as a transfer student, the requirements include transcripts from all universities/colleges previously attended and/or enrolled. A minimum of a 2.0 GPA. Similar to if you were applying as a freshman, if the GPA is below a 2.0 you may be considered for admission on probation. Equally, there is not SAT or ACT exam required. And if you earned your Associate's degree, this may satisfy our general education requirement. However, it is very important to evaluate your transcripts to determine that.
Angelica Frais: Now, some of you may be interested in pursuing a graduate degree as well. Well, we are happy to share our early access to some of our top Master's degrees. Early access offers students the opportunity to access … access to select graduate programs, letting you earn up to 12 graduate credit hours while still completing your undergraduate degree program. What this means for you is that have an opportunity to save time and money on tuition towards the completion of your Master's degree. You an find the selected degrees on your screen right now.
Angelica Frais: There are some requirements necessary to apply for early access, and they include completing a total of 75 credit hours towards your undergraduate degree, with 20 of them fulfilled at Maryville. You must hold a 3.25 grade point average, or GPA. And an application must be submitted along with a 500 essay indicating your interest in the graduate program. Your enrollment advisor can provide further information regarding early access during your scheduled appointment.
Angelica Frais: Our application process is easy and can be completed in two steps. Step one, request your official transcripts. Your enrollment advisor is there to assist you if you need additional help obtaining them. Electronic transcripts are always preferred.
Angelica Frais: And step two, complete your free online application. The link provided here does go directly to our application. You can also access it by looking at the resource section on the left side of your screen. You will find a few resources there, including the link to the application.
Angelica Frais: Once again, there are no entrance exams, essays, or application fees to apply. Two steps and you're done with the application process.
Angelica Frais: We do have a few tips that we, as enrollment advisors, like to share with students. Number one, get started early on requesting your transcripts. Some schools may take longer in processing your request and sending your transcript to Maryville. Therefore, you want to allow plenty of time to ensure that you meet the application deadline.
Angelica Frais: Number two, if you have or think you have less than 60 college credits, request your high school transcript as well. After high school, if you have attended or enrolled in any institution, those transcripts will be needed too. If you were in the military those transcripts will be needed. Your enrollment advisor may help request any of these if you need further assistance.
Angelica Frais: And number three, although transcripts may be emailed or mailed by the institution, once again, electronic transcripts are always preferred. This ensures it arrives quickly. If they do not offer electronic transcripts, they can be mailed to our offsite admission center.
Angelica Frais: As mentioned earlier, you can access our online application at the bottom left side of the screen under the resources section. When prompted to indicate your student type, please select undergraduate/online, on campus. It is the only online option available for undergraduate students.
Angelica Frais: An admissions checklist may also be found in the resources section. This will provide the requirements that have been listed today.
Angelica Frais: Finally, if you need one on one time with an enrollment advisor, select schedule an appointment from the resource list to schedule an appointment with an enrollment advisor. To discuss the admissions process, financial aid options, transfer credits, program formats, or any other questions. They will provide a wealth of information and will be your main point of contact through the enrollment process up to the start of class.
Angelica Frais: Now many of you have been waiting for this section to be discussed. Let's talk a little bit about the tuition and financial options.
Angelica Frais: The cost for credit at Maryville is 500 for credit. When speaking to your enrollment advisor, make sure you disclose your employer. If your employer is a corporate partner, there may be a discount applied. There is also a one time 350 fee per semester. This fee covers access to all services and resources, including technology, transcripts, and graduation.
Angelica Frais: We do offer a few financing options as well, helping students finance their education. The most commonly one used is federal student loans and federal Pell grants. About 95% of our student population does utilize financial aid.
Angelica Frais: Monthly payment options are also available. Employer tuition reimbursement, or tuition assistance. Military benefits, or also known as your GI bill, and private student loans. Enrollment advisors discuss these options in further depth with each student based on specific interests and situation.
Angelica Frais: At this time, I would like to answer some questions that have come in through our chatroom. As we're going through these questions, please do not hesitate to continue adding more. This is your time to obtain further clarification.
Angelica Frais: Professor Brandt and Dr. Green, if there are any questions regarding to the programs, I will ask either of you to help answer those.
Angelica Frais: So let's take a look-
Peter Green: I'm happy to help.
Angelica Frais: Perfect, thank you. All right, so first question. Seems like this one is going to be for Professor Brandt. So the question is, if someone is not in the St. Louis area, and they desire to become a police officer, can they complete the police academy from an accredited police academy to get the 13 credits? And if so, how long do they have to complete the academy to get credit or it towards their degree?
Geriann Brandt: Well, every academy can be different but let's say for example that this individual lives in Georgia, and they want to be a police officer. So, I strongly suggest that they research the accredited academies that are close to their location. Once they go through the academy, if they're accepted and they go through the standards, and they finish their … in St. Louis it's 25 weeks, I don't know what the length of time it is in other states, it's usually 23 to 25 weeks for an accredited police academy. And when I say accredited, I mean that they're post certified through their state or their city of their standard, meaning their classes, the hours that the recruit puts into that particular section in the academy, and they graduate successfully with a peace officer certificate.
Geriann Brandt: Once they've done their research on an accredited academy, they attended for their X amount of weeks, they successfully complete it, and then they give me the information regarding where they attended, then I start doing my homework. Is the academy accredited? Did they complete it successfully? And then we would award them with the 13 credit hours coming to the online program.
Geriann Brandt: I would require that I meet with this individual periodically, just to see where they're at, if there's any way I can help them with anything, if they have any questions. I would actually ask that I meet with them probably a few times a month via Skype, just to see where they're at and if there's anything that I can do.
Angelica Frais: Great, thank you so much, that was very useful. Dr. Green, I have one for you. I have the question that reads, with a Forensic Psychology degree, can I do profiling with the FBI?
Peter Green: So while Professor Brandt and I both kind of expected this question, I was also kind of simultaneously hoping I wasn't going to have to answer it.
Peter Green: So, our wonderful media has kind of done a bit of a disservice to the field of Forensic Psychology, and people everywhere. Profiling, as a job, is virtually nonexistent. There are literally about a handful of people who would be considered profilers across the country. And there isn't a degree, per se, that leads to that position. They tend to be long time … they tend to have served in the FBI for a very long period of time. They apply to a special academy within the FBI, only the top people from that graduating class in the FBI special academy actually gets further trained in that area.
Peter Green: So while I may have just shattered a whole bunch of dreams, I'm not saying that it's impossible, but it is incredibly rare for somebody to become anything close to what we tend to think of as a profiler.
Angelica Frais: Great, thank you so much Dr. Green.
Angelica Frais: Professor Brandt, I have another one for you. The question is, is there an end of course examination, and if yes, is the examination online?
Geriann Brandt: Is there an end of course examination in my particular degree, no, there is not. That I'm aware of. You would have to go through either the academy, if that's what you're thinking of, or perhaps a senior seminar project, and an internship.
Peter Green: I think I'm going to tackle that one a little bit too. So it's sort of a … I can read that one two different ways. Is there an end of program evaluation, and in either … if we look at Psychology, Forensic Psychology or Criminal Justice, no there isn't a program kind of evaluation, like a comprehensive exam or anything covering the program.
Peter Green: Each course, however, if we think about the course level, things differ based on courses. So a lot of courses will have exams in them, might be two, might be three. Very few courses that I'm aware of that we offer are based on a single exam. We tend to want to build more assignments in there, so if you don't do well on one assignment, your entire grade isn't based on that one assignment. All those assignments are either turned in online or completed online. It gets a little bit strange, I know for both our programs, statistics is a required course. Some of that work, because it's written kind of math homework, if you will, can't really be done online, so you actually do that offline and then take a picture of it with a smartphone, or scan it or whatever you have to do, and then upload that in.
Peter Green: Some of our exams I will tell you are being proctored, but they're online exams proctored in an online environment, so again, all you need is a laptop with a webcam, and we have a mechanism of doing that. So it really is 100% online program, except in our case, that police academy part. Which would be not online and would be wherever a student may life.
Geriann Brandt: And I think that's what … what Dr. Green had mentioned is that that particular police academy piece, what really sets up apart from any other university in this particular program. And we work in concert, obviously, with the Forensics [inaudible 00:43:13] Criminal Justice program. So this really sets us apart from everyone else, in my opinion.
Angelica Frais: Great, thank you so much for both tackling that question together.
Angelica Frais: I do have another one that's … can go actually to either one of you, or both of you. How will I know if the internship qualifies? Will I have an opportunity to work with a coordinator to select an internship?
Peter Green: Yes. The person who oversees the internship, and I mean … because the programs are … have first been developed and we have a little bit of time, so I can't tell you exactly who that's going to be, but whoever it is is going to be well trained. And the strange thing about the internships is that they really, really vary. So it can be everything from working with domestic violence victims to … maybe shadowing a prison psychologist, it could be something like that.
Peter Green: And the key is … they key is making sure that we have a good connection at that site. So we're going to be reaching out to the site that the student sort of says, "Hey, I think this is a good place to work." We'll end up contacting the site, and make sure that we have a good match. We don't want our students to be doing menial filing for 150 hours, because it doesn't teach you anything. The internship has to actually provide a reasonable educational experience.
Peter Green: Now for many of our listeners tonight, attendees, who may have full time jobs, or part time jobs, it is possible to do an internship at your place of employment, if it pertains roughly to, let's use Forensic Psychology as an example. But the 135 hours can't be what you're currently getting paid to do, so it can't be part of your job. It has to be something in addition to, or in place of. And hopefully both the student and we can work with a manager or whoever, to kind of help that process as well.
Peter Green: So yes, we're involved very closely through the whole process.
Angelica Frais: Okay, great. Dr. Green, I actually have another one for you. It asks, would I need to have a different psychology degree to become a psychologist?
Peter Green: So a little bit on terminology for that one. And I will be completely honest with you, I first learned this a couple of weeks ago. And I said that I'm a social psychologist, I have a PhD in social psychology, I'm working with some of kind of clinical counseling type faculty members, and learned that there's an important distinction between a psychologist, and a counselor.
Peter Green: So in reality, there are only two degrees that allow somebody to become, quote, a "psychologist". And that's either a PhD in Clinical Psychology, or it's called a PsyD. A Doctorate of Psychology. Any other degree, whether it's a PhD, or a Master's, lead somebody to become a counselor. So the terminology gets a little bit weird.
Peter Green: So I'm going to make a couple of assumptions on this one, that at the undergraduate level, no, nobody is considered a psychologist. You can became a psychiatric technician, you can become a psychiatric therapist, are a couple of career terms that do work. But psychologist, no, you'd need a different degree.
Peter Green: And I'm also going to make the assumption that the term psychologist itself is a little bit too narrow. So a lot of people just assume that anybody who's doing any sort of therapy with anyone is considered a psychologist. In reality, they may be considered a counselor, they may have some slightly different title.
Peter Green: For some of the areas in Forensic Psychology, a person would actually have a PhD in Clinical Psychology, and would then be a psychologist. For instance, if you wanted to determine whether or not somebody was mentally competent to stand trial, that person's going to be a clinical psychologist, probably with a specialization in Forensic Psychology, because they're going to know both the criminal justice system and the kind of really serious mental illness part of psychology, and meld the two together.
Angelica Frais: Great, thank you so much, that was very, very thorough, I actually learned a lot more myself, so thank you so much Dr. Green.
Angelica Frais: All right, fantastic, so I do have one more and this is Professor Brandt. The question is, I am a New York resident and looking to move to Florida. Do you have any partnerships in these states?
Peter Green: So I'm going to kind of step in on that one, as my big associated dean role, and kind of use a cop out sort of answer. Where again, because this program is very new, we do not have current partnerships in, I'm thinking … in any state outside of Missouri. We might have some informal ones in Illinois. But they'd be informal.
Peter Green: I expect us to develop partnerships as we enroll students in other states. So I really believe that that will be building as our program builds.
Angelica Frais: Great, thank you so much. Well, I think that is it for our questions. Thank you so much Professor Brandt and Dr. Green for all those great responses. Thank you to everyone who submitted a question. This will close the Q&A portion of our webinar. If anyone has anymore questions that they think of later, please do not hesitate to reach out to us. If we did not get to your question today, an enrollment advisor will followup with you soon after this webinar.
Angelica Frais: If you look at the resources section at the left side of your screen, you'll see a couple of different resources available to you. You can schedule an appointment with an advisor to go over the program, access our online application, our application checklist, and many other resources.
Angelica Frais: Amongst that, I will ask that you please complete a brief two minute survey that is located in that resource center. Or section, should I say. This lets us know what has worked well, and also what you're interested in learning more about following this webinar. We do want to call your attention to the bring 2019 application deadline, which is on Monday, December 3rd. It's not too early to get started, so feel free to begin working on the enrollment process.
Angelica Frais: Thank you again for taking the time out of your day to join us. Thanks again to our wonderful presenters as well. We hope that you have found this webinar useful, and we look forward to speaking to you soon. Have a great day, everyone.
Geriann Brandt: Thank you.