Organizational Leadership and the Future Development of Project Management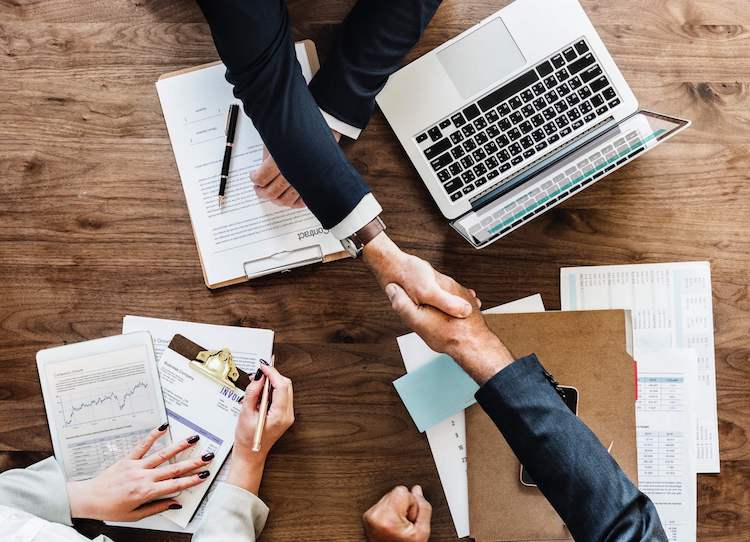 Project management demands a creative mind combined with a passion for organization to effectively develop, plan, and implement a project. Successful project management also requires leadership skills such as clear communication, defining goals, team building, assigning tasks to appropriately skilled team members, motivational expertise to create a committed workforce and a collaborative atmosphere, and the ability to schedule strategically to meet deadlines.
In addition to staff guidance, the future development of project management (PM) will involve utilization of the latest technology — often cloud-based, but also including artificial intelligence (AI) and social collaboration tools.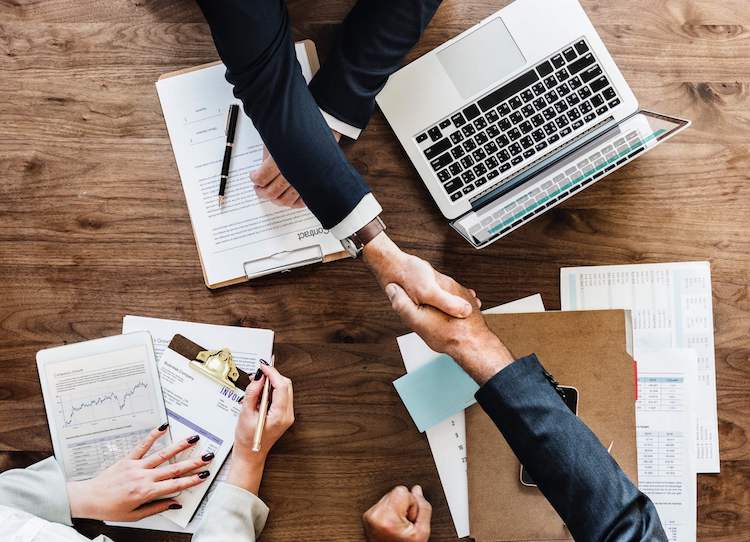 Completing a business degree at Maryville University can help you gain the foundational knowledge necessary for a PM role. By blending courses in psychology and business management, Maryville's online bachelor's degree in organizational leadership emphasizes the human side of leading organizations, preparing you to act as a change agent and become more effective as a project manager.
Project Management Trends
One of the current project management trends is the continued rise of remote work. This workplace option has traditionally been popular with employees, but now the corporate world is discovering the benefits of having a decentralized, mobile workforce. Using remote employees enables companies to hire the best person for the job, regardless of location, without the need to open offices in other countries or pay for frequent travel. This saves costs even as it diversifies corporate culture.
Challenges related to remote work come in the form of different time zones, language barriers, access to communication technology, security, and tech support. In an increasingly remote workplace climate, project managers must learn how to manage employees who are scattered over vast expanses, delegate without micromanaging, allocate resources, establish clear goals, and communicate effectively.
The right technology can facilitate communication and collaboration within both traditional and remote workplaces. The days of spreadsheets are over. Today, cloud-based systems, mobile apps for data sharing, and project management software that can schedule and track tasks help PMs allot resources and structure processes for the best results.
Big data and analytics should continue to play key roles in driving the future development of project management. Innovations in this area have empowered PMs to make knowledgeable decisions that permit companies to keep up with regulatory changes, developments in technology, customer demands, the actions of competitors, and more. The use of software featuring advanced analytics and presentation allows PMs to leverage the information necessary to create data-rich reports. As this software evolves, it is expected to become more user-friendly and seamlessly integrate into other systems and programs with a more intuitive user interface.
In a globalized and increasingly virtual workplace, project management software programs like Trello and Asana keep employees apprised of progress, deadlines, and other critical information. This enables PMs to incorporate their individual styles into task management and to introduce more fluid methodologies.
With management software programs, silos for tasks can be virtually eliminated and departments drastically streamlined as information flows laterally as well as vertically. Process integration and flexibility will coalesce with a laser-focused approach to make the best use of time and resources, and to complete projects quickly and efficiently.
The emergence of these project management trends will not leave employees to work in a vacuum. Support and guidance from an internal project management office (PMO) will become even more critical with a globally dispersed workforce. According to the "2017 Pulse of the Profession Survey" from the Project Management Institute (PMI), PMOs are becoming ever more important in the process of converting a strategic plan into project implementation. PMI's survey indicates that 38 percent more projects met strategic business goals and 33 percent fewer projects were considered failures when project managers had the support of a project management office.
Project Management Methodologies
The speed of a project's delivery contributes to its overall success and the amount of customer satisfaction it achieves. It is the PM's responsibility to ensure that deadlines are met and all deliverables are accomplished. To reach those goals, methodologies like Agile, Kanban, Lean, and Scrum use short development cycles to streamline projects. These methodologies replace organizational hierarchy with a more fluid and collaborative arrangement designed to maximize each person's skills.
In another project management trend, workflows are becoming less traditional and more flexible, focusing on new approaches to project management. The Agile Manifesto, for instance, adopts a more flexible approach as procedures move away from a rigid traditional work structure, prioritizing people over process and increasing productivity.
Agile enables employees to focus on the essentials by providing them with the tools and support they need to reach their project's goals. Simplicity, adaptability, flexibility, transparency, more control of the project, and frequent collaboration produce faster deployment of higher quality solutions.
Motivating team members is a key duty of PMs, along with the traditional responsibilities such as planning, assigning tasks, reviewing and reporting, and optimizing resources. But the future of project management is likely to include a sharper focus on daily deliveries: small daily goals that can be guaranteed.
Accomplishing these goals will require adaptability and a diverse set of skills across a spectrum of professional accountabilities, with an emphasis on "soft" skills in addition to technical training.
Technology
The future development of project management will see a digital transformation that incorporates cutting-edge technology such as the cloud; AI; connectivity to the Internet of Things (IoT); and big data to streamline processes, provide improved analytics, and enhance productivity by providing real-time data and reporting.
Statistical analysis of big data is key in the world of technology-driven project management. It makes information measurable so that PMs can make efficient and accurate decisions that are based on empirical data. To accomplish this, project management software must integrate with other programs, resulting in more consistency, less risk, and more control of the project.
Automation provided by technology will improve efficiency because it will allow employees to reduce their workload and divert more time and attention to other tasks.
Integration will become commonplace as the IoT is connected to more and more systems. With this "systems thinking" also comes both complexity and risk because AI, robotics, digital transformation, cloud computing, big data, and more rely on it. Nearly every new product, process, or service is expected to have automation that requires systems knowledge. This trend is sure to impact the future development of project management.
Leading the Way in the Future Development of Project Management
Project management trends indicate that the future development of project management will demand a wide-ranging set of skills, knowledge, and new learning. Aspiring project managers must be able to successfully guide remote employees; adopt new process methodologies; and adeptly maneuver the fast-changing landscape of automated technology, the IoT, cloud computing, and big data. Learn more about Maryville University's online business degrees and explore your own possibilities in the field of project management.
Sources:
CIO "5 Trends That Will Transform Project Management"
CIO Agile Project Management: A Comprehensive Guide
Clarizen 5 Ways Technology Has Changed Project Management
Forbes, "Become a Better Delegator with These Tech Project Management Tips"
The Digital Project Manager, "Prepare for These 7 Project Management Trends Transforming the PM Role"
GoSkills Project Management Trends and Predictions for 2019
Proggio, Top 5 Project Management Trends for 2019
Tempus Resource, 5 Project Management Trends for 2019
TempusResrouce, The Future of Project Management in the Era of Digital Transformation