Designing Our Daily Lives: Computer Science vs. Mechanical Engineering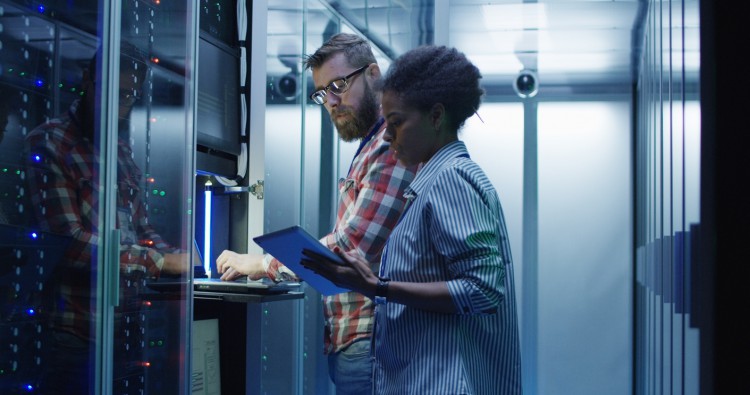 Science and math are at the core of every creation — from the world's tallest buildings to the latest video game. The design, development, and invention of the most innovative digital and physical products and services come from computer science and engineering. As technology advances, there are more and more opportunities for new developments through the application of computer and engineering fundamentals.
The professionals behind these evolving fields are computer scientists and mechanical engineers. While these two fields might encompass different job titles, each discipline requires distinct skills and education, though they both involve a passion for science and math. Mechanical engineers invent new products that focus on physical machines and structures. In contrast, computer scientists of all kinds use digital languages to write new software programs that solve complex challenges in a variety of fields. Aspiring professionals considering either field should understand the difference between computer science and mechanical engineering, including the required skills and potential career paths.
Computer Science Overview
Computer scientists are problem-solvers. They work with the digital aspects of design and development, from programming and website development to the creation of mobile applications and writing software.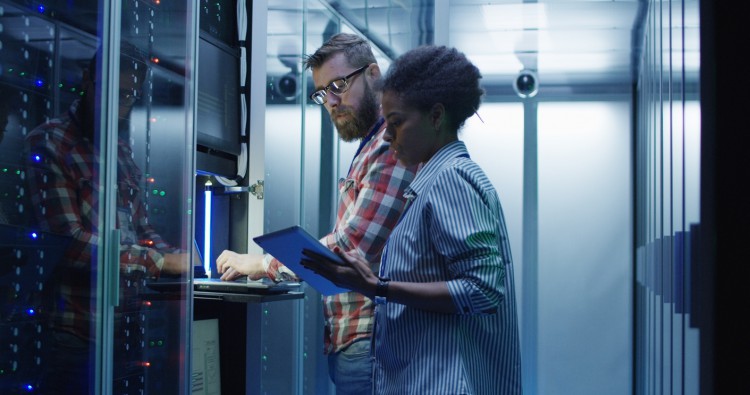 The specific duties of professionals working in computer science can vary depending on the organization and industry.
Most computer scientists have a bachelor's degree in data science, management information systems, or cyber security. However, many computer science jobs also require a master's degree. Throughout their study at all levels, these students develop skills in programming and learn how to work with the latest technologies.
Degree programs in the field of computer science equip students with problem-solving skills, allowing them to break down complex problems and create innovative solutions. Graduates will feel comfortable with systems and architecture, a wide range of web applications, and algorithms. Computer scientists must also learn to communicate effectively, as they often work with other team members to implement solutions.
Computer Science Job Outlook
Computer scientists solve complex problems in medicine, science, business, and countless other industries. From technology enterprises and government agencies to startups and nonprofit organizations, computer scientists are everywhere.
The demand for new and more efficient technologies is driving the demand for computer scientists. According to the U.S. Bureau of Labor Statistics (BLS), the employment of computer scientists will likely grow 16% from 2018 to 2028, much faster than the average for all occupations (5%). The BLS reported that computer scientists held about 27,900 jobs in 2016, with the largest employer being the federal government, followed by computer systems design and related services.
Mechanical Engineering Overview
Mechanical engineers work with the physical construction of structures, engines, and machines. They also become well-versed in the associated tools and techniques used to design, build, and test these structures. Their work keeps water supplies clean, buildings sound and preserved, and the public healthy and safe.
Mechanical engineers use problem-solving skills to design, develop, and test physical machines and devices. They use their engineering expertise to analyze problems, such as equipment failures, and find solutions using mechanical devices. Mechanical engineers use computer science and technology to analyze and design subsystems, as well as to develop and test their prototypes. Those with skills in the latest software tools, such as 3-D printing, can even eliminate the need for prototypes, moving a project from concept to final product more quickly.
Most mechanical engineer positions require a bachelor's degree in mechanical engineering or mechanical engineering technology. However, employers often prefer to hire a candidate with a master's degree. According to O*Net, 83% of mechanical engineers surveyed held bachelor's degrees as of May 2016. In addition, mechanical engineers must be licensed to sell services to the public.
Mechanical Engineering Job Outlook
Mechanical engineers can work in various industries, including engineering services, automotive manufacturing, robotics, alternative energy, and nanotechnology. They most often work for private manufacturers or civic engineering businesses.
The BLS projects the employment of mechanical engineers to grow about 4% from 2018 to 2028, about as fast as the average for all occupations (5%). Several industries represent opportunities for growth. For example, the increasing popularity of hybrid and electric cars calls for mechanical engineers who can design more efficient models.
Similarities Between Computer Science and Mechanical Engineering
Computer science and mechanical engineering both involve the design, development, and testing of tools for public use. Each of these professionals works to identify and solve problems using systems, modeling, and mathematics. Computer science and mechanical engineering are each rooted in science and mathematics, and both require the ability to communicate complex ideas.
Differences Between Computer Science and Mechanical Engineering
Although there are underlying similarities, the differences between the fields of computer science and mechanical engineering are significant. Each profession requires a unique set of skills and education, and each offers different industries and careers to pursue.
Area of Focus
Computer scientists find themselves in a broad field with many different applications. Aspiring computer scientists can enter the field with a bachelor's degree and choose a variety of paths based on their personal interests and areas of expertise. Those who gravitate towards programming may find themselves developing new operating systems or developing software. On the other hand, those more interested in how people interact with computers may pursue digital forensics, cybersecurity, or cyberlaw policy.
Those who pursue careers in mechanical engineering enter a more specific field. Their work focuses exclusively on the design of machines. This work requires focused training and adherence to a specific set of requirements. As a result of this training, mechanical engineers learn to rely on their skills in math and science to identify and solve complex problems around machinery development..
Industries
The largest employer of computer scientists as of 2018 was the federal government, which accounted for 28% of the workforce, according to the BLS. Following were computer systems design and related services at 20%, and research and development in the physical, engineering, and life sciences at 17%. Computer scientists also find employment at colleges, universities, and professional schools, as well as software publishers.
Mechanical engineers held about 288,800 jobs in 2016, the largest employer being architectural, engineering, and related services at 22%, according to the BLS. Machinery manufacturing employed 13% of mechanical engineers, followed by transportation equipment and manufacturing at 12%. These professionals also work for scientific development and research service providers, as well as computer and electronic product manufacturers.
Career Paths
There are several careers available to those who have degrees in data science, management information systems, and other computer science disciplines, including data scientist, robotics scientist, computer engineer, computer programmer, and computer systems architect. Computer engineering students who pursue a master's degree in a computer science field can advance their careers and increase their earning potential. For example, computer and information research scientists earned a median pay of $118,370 in May 2018, according to the BLS.
Those who earn engineering degrees may pursue a position as a mechanical engineer, design engineer, design engineer, aerospace engineer, auto research engineer, robotics engineer, systems design engineer, or automotive engineer. Although licensure is not required for entry-level positions as a mechanical engineer, it does allow for higher levels of leadership, and mechanical engineers who want to advance their careers may pursue a Professional Engineering (PE) license.
Computer Science vs. Mechanical Engineering: Which Is Right for You?
Each of these fields requires complex problem-solving skills and involves the design, building, and testing of products, programs, or processes. Computer scientists are creative, logical, and resourceful. They work both independently and collaboratively to solve digital problems using computer programs. Mechanical engineers focus on solving the challenges presented by physical structures, engines, and machines. Both computer scientists and mechanical engineers use technology to advance the limits of what's possible digitally and physically, and each career path offers opportunities for innovation.
Have a passion for the latest technologies? Want to learn how to "speak" in computer languages to solve complex problems? Interested in creating new tools and technologies to help others do their jobs more efficiently? Maryville University offers a variety of online computer science programs that allow you to build expertise in cyber security, software development, data science, and other related disciplines — all while working around your busy schedule. Learn the latest technologies and connect with expert faculty who can provide insight into the applications used at today's most innovative companies, tech firms, and government agencies.
Sources
Maryville University, Online Computer Science Degrees
National Council of Examiners for Engineers and Surveyors, Engineering Licensure
O*Net, Summary Report for: Mechanical Engineers
U.S. Bureau of Labor Statistics, Computer and Information Research Scientists