Maryville Online Bachelor's in Exercise Science – Program Overview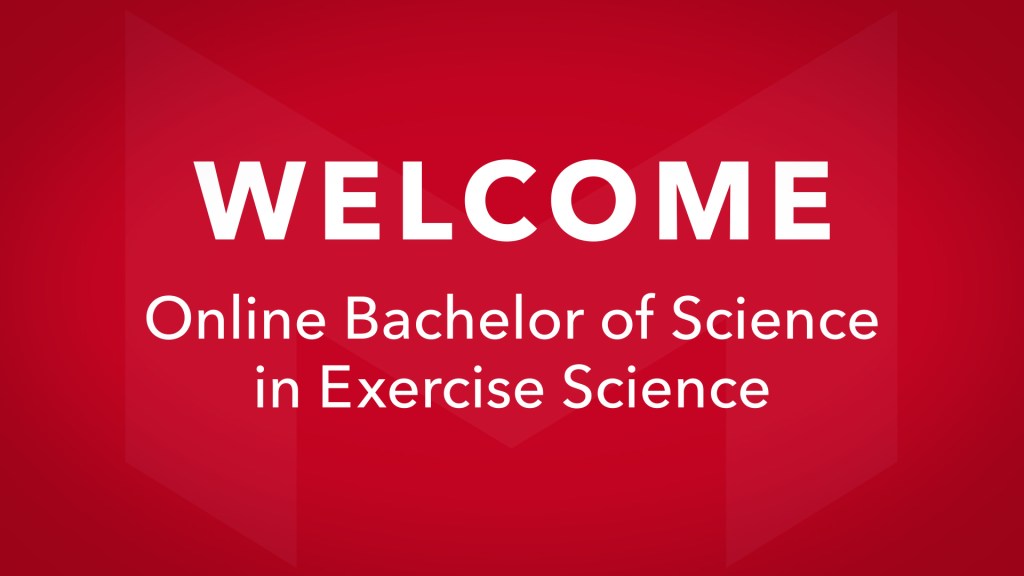 This video provides insight about the online bachelor's in exercise science program at Maryville University.
Program director and assistant professor of exercise science Victor Kizer explores topics like:
How this program prepares you for a future in the field of exercise science
The technology and resources available in the exercise science program
Faculty support, engagement, and expertise
Why should you choose Maryville?
Transcript
My name is Victor Kizer, and I'm the program director for exercise science.
So the thing that we like to focus on the most is providing every single opportunity we can to give you some hands-on experience. As early as your freshman year, we start to make you work with a real-life human being. All right, you will go through a course called stress management where you learn about behavioral change theory as you learn about motivational interviewing. But the charge is that you're doing this with a real person. Not a fictitious case study or made-up individual.
We have one of the most robust undergraduate labs in the entire country. And it's our goal to make sure that we give you as much experience with all of that equipment as possible. The way that we're able to provide that through immersive experience for online students is through the use of various pieces of technology. You know, that could be something as simple as an iPad app, like Coach's Eye, where it allows you to film various settings, critique those settings, and send them into faculty.
One of the things that I love as a faculty member the most is having individuals come to open office hours. Because outside of just class, this is where you get an opportunity for true mentorship.
The experiences of the faculty are about as diverse as the career opportunities. We've got wellness coaches, we've got physical therapists, both general and with unique specialties. We've got chiropractors who work both with general population and in high-level sport.
When it comes to support, you know, of course never hesitate to reach out to the faculty member from the course that you're involved in. I'm always accessible as the program director. We have the solution squad in the backend for Maryville questions in general. And you know, ultimately, we're just, we're here to help.
We are extremely excited to have you here. Everyone that works for Maryville, especially in the exercise science department, is extremely passionate about the fields that we're involved in.