4 Ideas for Personal Growth This Summer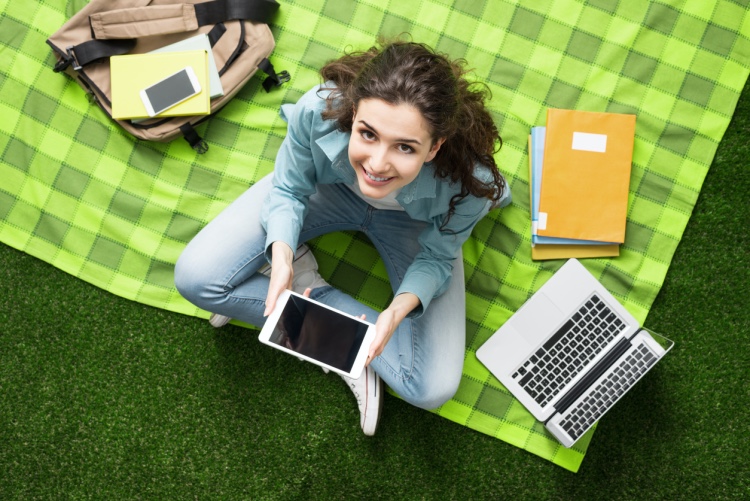 Throughout childhood, summer vacation is often synonymous with relaxation, adventure, and time away from school. From climbing trees to catching waves and building backyard forts, the goal was to have as much fun as possible.
Although summer activities evolve from childhood to adulthood, adults can still enjoy the summer while taking steps to achieve their professional goals. Individuals who want to take advantage of online education may be interested to know there are easy ways to incorporate personal growth into their summer downtime.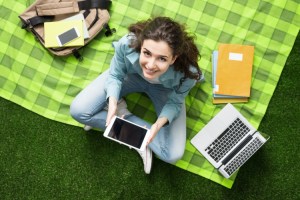 Get Active Outdoors
The National Institutes of Health (NIH) reports that getting regular exercise is one of the best things you can do to improve your health. In addition to reducing your risk for many chronic diseases, such as heart disease and diabetes, regular exercise can lower your blood sugar, increase your metabolism, and help you control your weight.
Furthermore, regular physical exercise can help strengthen your mind. The NIH reports that during exercise, the body releases chemicals and proteins that improve the brain's structure and function. Exercise can also help you become more disciplined and motivated by self-improvement — essential qualities for those who are preparing to go back to school.
If you would like to increase your activity level this summer, make the most of the warmer weather. There are numerous outdoor exercise options that you can take advantage of during this time of year, such as swimming, hiking, and biking.
Relax & Recharge in Smaller Bursts
Relaxation has numerous health benefits. Finding time to relax not only reduces stress, but it can also lower heart rate and blood pressure, lessen fatigue, and reduce the symptoms of mental health conditions such as anxiety and depression.
If you think taking a vacation is the only way to relax and recharge, you're mistaken. There are many other things you can do to wind down that do not involve travel. For example, going to the beach, lounging in a hammock, or floating on a raft in a swimming pool can also provide valuable R&R time.
Students who enroll in online summer courses may also find that studying can be paired with points of relaxation. Reading on a lounge chair on your patio, with an ice-cold tumbler of lemonade, can be just as effective as reading in the library.
Learn Something New
Advancing your education is about more than working through gen-ed and core curriculum requirements. For example, summer is a great time to take a surfing lesson, cooking class, or botany course. Whether you sign up for a hands-on learning activity or enroll in an online course that can be used toward completing your degree, taking summer classes is a meaningful investment in self-driven learning.
Put in Some Family Time
Summer vacation provides an opportunity to spend quality time with friends and loved ones. If you're a parent, you may also like to use that quality time to set a positive example for your children. For example, volunteering at an animal sanctuary can help teach compassion, and volunteering with a park or beach cleanup group can underscore the importance of taking care of the planet.
Parents who are committed to their own educational advancement and enroll in online summer courses also set a positive example for their children. This is evidenced in a study by the U.S. Department of Education's National Center for Education Statistics, which found that parents who attended college are more likely to have children who attend and graduate from college. Enrolling in online summer courses demonstrates that learning never stops.
Final Thoughts
Students who take online college courses during the summer can still participate in their favorite summer activities, such as hiking or relaxing poolside. They key is to focus on finding your balance and incorporating your desire for personal growth into your daily activities. One of the best parts of not skipping summer school is that it accelerates the time it takes to complete a degree program and helps you reach your end goals faster.
Are you ready to take your education to the next level? Let's be brave together. Discover the benefits of completing an online degree with Maryville University.
Recommended Readings:
Sources:
American Academy of Sleep Medicine, "College Students: Getting Enough Sleep Is Vital to Academic Success"
Forbes, "Five Reasons Why Travel Is Good for Your Mental Health"
Health Direct, "Relaxation and Mental Health"
National Center for Education Statistics, "First-Generation Students: College Access, Persistence, and Postbachelor's Outcomes"
MDPI, "Short Vacation Improves Stress-Level and Well-Being in German-Speaking Middle-Managers — A Randomized Controlled Trial"
Medline Plus, Benefits of Exercise
NBC News, "5 Scientifically Proven Health Benefits of Traveling Abroad"
Very Well Mind, "How Vacations Can Affect Your Stress Levels"