Online Artificial Intelligence Programs
Online Artificial Intelligence Programs
Online Artificial Intelligence Programs

Artificial intelligence means real opportunity
Help build a more advanced future
Artificial intelligence isn't just the future of technology. It's already here, and the global market for AI is projected to break half a trillion dollars by 2024.* At Maryville, we can help you build your foundations and develop advanced AI skills 100% online, so you can prepare to take advantage of the many opportunities available in this growing field. We offer three graduate-level programs, so you can choose the credential that best fits your background and experience:
Master of Science in Artificial Intelligence
Post-Baccalaureate Certificate in Fundamentals of Artificial Intelligence
Post-Baccalaureate Certificate in Advanced Artificial Intelligence (coming in fall 2023)
With Maryville Online, you can prepare to thrive and lead in one of today's most exciting fields — or in tomorrow's careers that don't even exist yet.
*International Data Corporation, "Worldwide Semiannual Artificial Intelligence Tracker"

Artificial intelligence is a booming field, and that's good news for people looking to pursue a career in AI. LinkedIn listed the AI practitioner role among its top 15 "Jobs on the Rise" for 2021.
Careers for those with a master's degree or professional certificate in artificial intelligence include:
AI data scientist
AI developer
Machine learning engineer
Natural language processing (NLP) specialist
Robotics analyst/engineer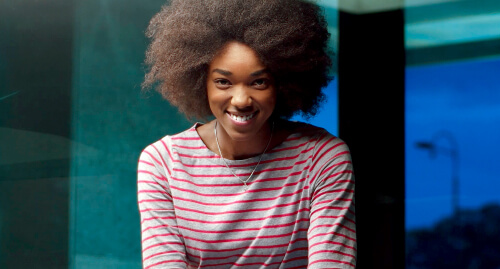 Ready for your next step?
Why choose our artificial intelligence programs?

Apply with no GRE or application fee and choose from 3 start dates.

Benefit from transfer credit friendly admission.

Access 100% online coursework with no campus visits required.
Study with experienced faculty and expand your network in a collaborative learning environment.

Get practical, real-world experience with our project-based curriculum.
Explore topics informed by top trends in AI.
Learn to use in-demand tools like R, Python, C++, Amazon Web Services, and Google Colaboratory.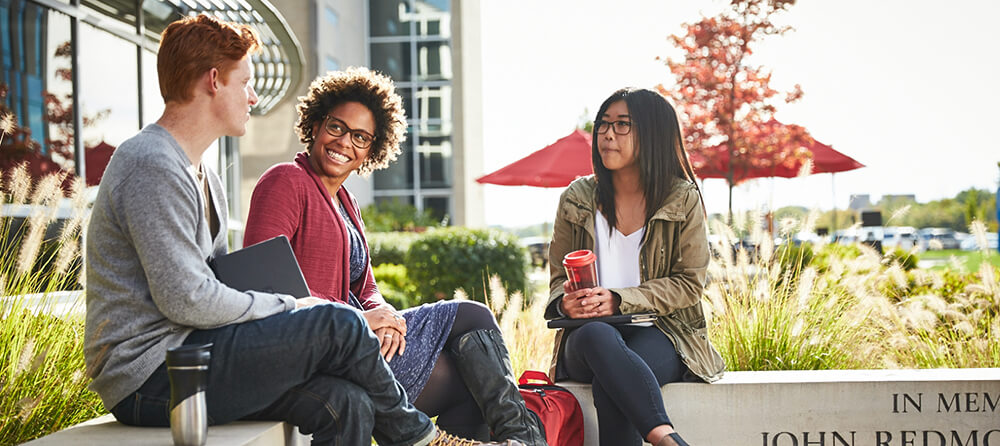 Curriculum
Our online AI programs focus on practical, real-world application of theory and techniques in artificial intelligence such as deep learning, machine learning, and computer programming. Our curriculum is experiential and relevant to the modern AI landscape, so you can build high-level proficiency to thrive in this growing industry. All programs can be completed 100% online with no campus visits required.
Our Master of Science in AI (33 credit hours) covers topics meant to help you build your graduate-level foundations in AI and establish advanced knowledge in the field. We also offer professional certificates in Fundamentals of AI (15 credit hours) and Advanced AI (12 credit hours, coming in fall 2023), so you can choose the option that fits your experience and earn a streamlined education in this exciting field.
Core AI courses
MATH 509 Mathematics for Artificial Intelligence
DSCI 503 Python
DSCI 508 Machine Learning
DSCI 619 Deep Learning
COSC 635 Deep Reinforcement Learning
COSC 640 Fundamentals of Artificial Intelligence
COSC 643 Ethics of Artificial Intelligence
DSCI 598 Capstone Project
Accreditation and rankings
Maryville University is a nationally ranked private college recognized for comprehensive and innovative education focused on student learning, outcomes, and success.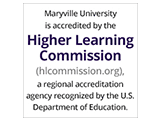 Regionally accredited by the Higher Learning Commission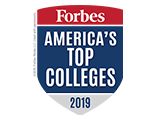 Ranked by Forbes among "America's Top Colleges" for 2019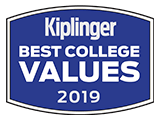 Listed among the "Best College Values 2019" by Kiplinger's Personal Finance

Ranked among Money's "Best Colleges" 2020