Online Computer Science Certificates
Online Computer Science Certificates
Online Computer Science Certificates
Six paths toward a future-focused computer science career
Computers and digital devices have revolutionized the way we live, learn, communicate, and do business. Advances in areas like cellular communications, Wi-Fi, machine learning and artificial intelligence, blockchain, Internet of Things (IoT), and smart devices have created unprecedented opportunities for computer science professionals. That's why computer and information technology fields are projected to expand by 11% from 2019 through 2029, nearly three times the average for all careers.
The world's going digital, so we need brave leaders to help create, innovate, and operate the technology that runs our society. If you want to help lead the charge, start here.
Maryville University offers six computer science certificates, 100% online — so you can prepare for a career in an exciting, future-focused field through practical, project-based learning. In as few as six courses (18 credit hours), you can build the fundamental skills to thrive in artificial intelligence, blockchain, cybersecurity, data science, software development, or user experience/user interface.

Apply with no application fees or entrance exams, and choose from 3 start dates

Learn from a dynamic curriculum that is regularly updated to reflect emerging trends and technologies

Study on your schedule with 100% online classes and no campus visits required
Earn your certificate in as few as 6 courses

Develop your fundamental skills in computer science through a project-based curriculum

Prepare for a career, or apply your coursework toward a bachelor's degree
Which computer science certificate fits your goals?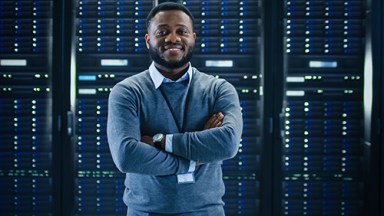 Online Artificial Intelligence (AI) Certificate
According to a report by Zion Market Research, the global machine learning market is projected to grow from $1.58 billion to nearly $21 billion between 2017 and 2024. Take advantage of this massive expansion with your online certificate in artificial intelligence.
Build tech-focused skills in deep learning, machine learning, robotics, and more.
Work with the latest tools in tech, like Microsoft Azure, Amazon AWS, and IBM Watson.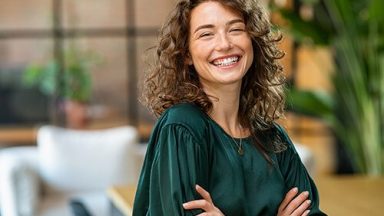 Online Blockchain Certificate
Blockchain technology is on the rise, and skilled blockchain professionals are needed across industries. In fact, LinkedIn ranked blockchain as the most in-demand career skill in 2020. Become the solution employers need to modernize their operations with blockchain tech.
Learn to use industry-standard tools and technology like Python and Amazon Web Services in a collaborative, project-based environment.
Explore vital topics like blockchain networks, technology and operations, cryptocurrencies, emerging technologies, practical applications, and ethics.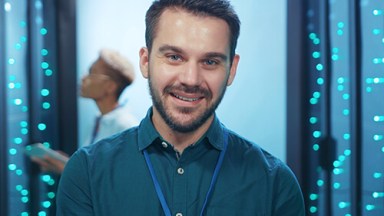 Online Cybersecurity Certificate
According to cybersecurity firm Varonis, an estimated 3.5 million cybersecurity jobs will go unfilled in 2021. We designed our cybersecurity certificate to help you build your foundation and get ready for these vital roles.
Develop critical, in-demand skills in ethical hacking, cloud security, digital forensics, and more.
Prepare for careers in fields like systems administration, IT, web development, and network engineering.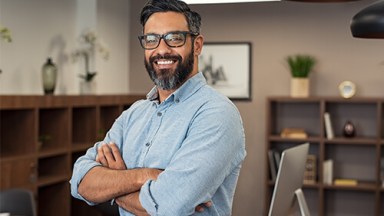 Online Data Science Certificate
The global data science and big data industry is projected to be worth $274 billion by 2022, according to the International Data Corporation. With your certificate in data science, you can help your organization discover the insights and opportunities hidden in data.
Gain skills in crucial emerging areas like programming languages, deep learning, and big data.
Work with state-of-the-art industry tools like Python, R, MySQL, Spark, Amazon Web Services, Databricks, Keras, TensorFlow, and PyTorch.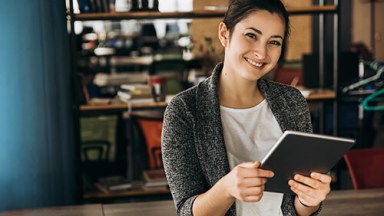 Online Software Development Certificate
The U.S. Bureau of Labor Statistics projects 22% growth for software development careers from 2019 through 2029. That amounts to hundreds of thousands of new jobs across nearly every industry. Prepare to take advantage with your software development certificate.
Build your foundation in high-demand areas like programming languages, web application development, DevOps, and more.
Experience project-based learning that gives you the chance to create your own software programs and work with advanced, emerging technologies.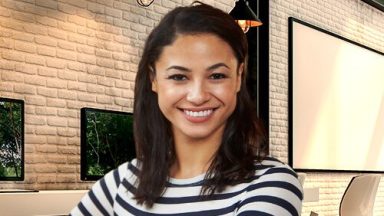 Online User Experience/User Interface (UX/UI) Certificate
According to Forrester, every dollar spent on UX can return an average of up to $100 in profit, and good UX can increase conversion rates by as much as 400%. Savvy businesses value a great user experience, and you can help them achieve it with your UX/UI certificate.
Upskill or reskill in user-focused areas like UX/UI, application development, web design, and more.
Utilize the principles of design and front-end web design to create a cohesive user experience that integrates branding, design, usability, and function.