Online Bachelor's Degree in Rawlings Sport Business Management
Online Bachelor's Degree in Rawlings Sport Business Management
Online Bachelor's Degree in Rawlings Sport Business Management
Business drives sports.
You can drive business.
Athletes aren't the only major players in the sports industry. It's a big business — one that needs all-stars like you to work with everything from events to ticket sales to corporate sponsorships. And that's exactly what Maryville's Rawlings Sport Business Management program prepares you to do.
Earn your bachelor's in sport business management online with us, and you can develop proven skills and techniques to excel through experiential, market-relevant coursework backed by industry leaders in the business of sports. You can even tailor your degree to your goals by choosing from two concentrations: Sport Data Analytics or Results-Centered Sales.
Careers for those with a bachelor's in Rawlings sport business management include:
Sports marketing analyst
Account representative
Brand coordinator
Sports data analyst
Fan development and engagement specialist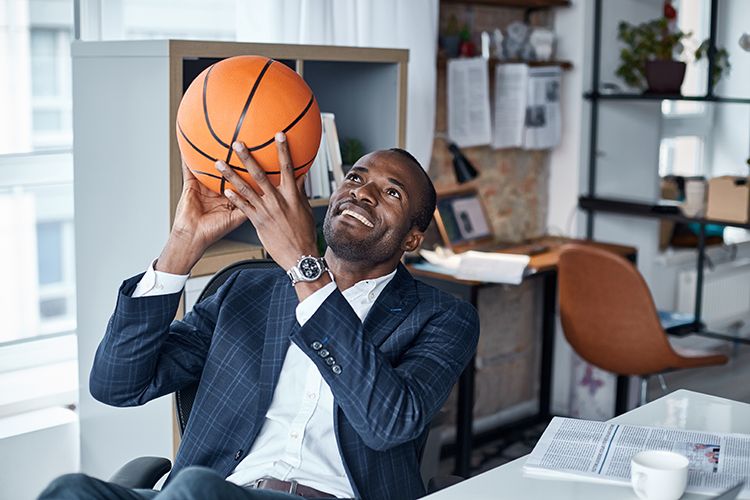 Ready for your next step?
Why choose our bachelor's in Rawlings sport business management?
Maryville's Rawlings Sport Business Management program connects you directly with established leaders and experts in the sports management industry. We partner with some of the best in the business — like Rawlings — to deliver industry-relevant coursework in results-centered sales and data analytics.
Here's what you can expect with our program:

100% online coursework with no campus visits required

No application fee or SAT/ACT required

Transfer credit friendly with financial aid options available

Choose your concentration: Sport Data Analytics or Results-Centered Sales

Gain real-world experience through professional internships
Coursework built in partnership with Rawlings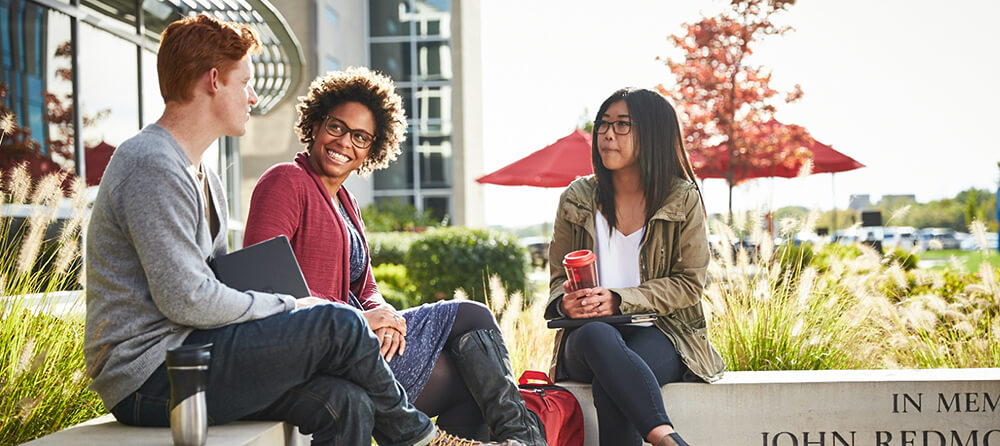 Curriculum
Sports is a broad, interconnected business industry that captivates the world. From sporting events to brand sponsorships, athletic gear, event facilities, and sports analysis, the field relies on passionate individuals with a strong aptitude for business and a background in sports management.
Maryville's online Bachelor of Science in Rawlings Sport Business Management comprises 128 credit hours and includes coursework in general education, your sport business management major, selected concentration, and general electives. In a first-of-its-kind partnership, we developed our curriculum with insight from the sport business professionals at Rawlings to ensure that it covers the sport business skills you need to excel.
Skills and Competencies
Build your foundation for sports management. Develop leadership skills and build your foundational sports management knowledge through coursework in sports finance, sport marketing, sport business management, legal aspects of sports management, and Rawlings' advanced application of sport business.
Develop your business acumen with business core courses. Strengthen your business skills as you complete courses in digital foundations, business communications, economics, business law, and operations management.
Tailor your experience and stand out with a chosen concentration. Choose from tracks in Results-Centered Sales and Sport Data Analytics, and gain specialized sales training or learn to make data-driven decisions.
Show employers that you're the real deal. Apply what you learn in real-world scenarios through a professional internship, volunteer opportunities, and immersive capstone projects.
Accreditation and rankings
Maryville University is a nationally ranked private college recognized for comprehensive and innovative education focused on student learning, outcomes, and success.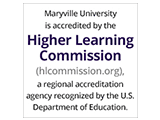 Regionally accredited by the Higher Learning Commission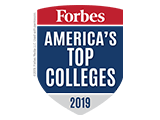 Ranked by Forbes among "America's Top Colleges" for 2019
Listed among the "Best College Values 2019" by Kiplinger's Personal Finance
Ranked among Money's "Best Colleges" 2020
Be Brave
Bring us your ambition and we'll guide you along a personalized path to a quality education that's designed to change your life.