Online Bachelor's in Healthcare Management
Online Bachelor's in Healthcare Management
Online Bachelor's in Healthcare Management
Your sustainable solution for healthcare advancement
As the demand for healthcare grows, so does the need for qualified professionals who understand the business of healthcare and how to keep its day-to-day services operating smoothly.
That's why Maryville University designed its online bachelor's in healthcare management for future healthcare leaders who aspire to lead across a variety of settings. Our dynamic curriculum puts insights into context through courses such as Financial Management in Healthcare, Software and Technology in Healthcare, and Patient Partnerships and Population Health Management. Graduates can enter the field — or advance their existing careers — with strategic healthcare insights informed by a strong business core.
Additionally, students can choose to pursue an optional certificate in senior living management and prepare for leadership roles that help redefine senior care for the needs and desires of today's older adults.
Information at a glance
Careers for those with a bachelor's in healthcare management include:
Clinic manager
Healthcare practice manager
Health information manager
Health services manager
Medical office manager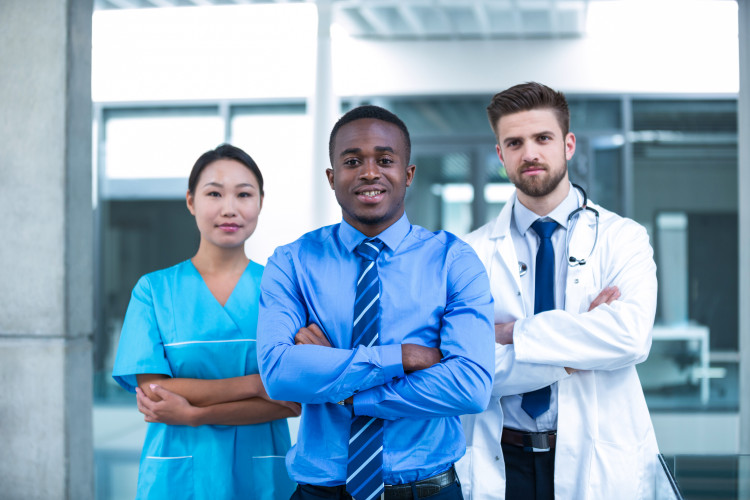 Ready for your next step?
Why choose our bachelor's in healthcare management?
At Maryville University, we recognize that strong healthcare leadership requires in-depth knowledge of both business and healthcare. That's why our online bachelor's in healthcare management offers an interdisciplinary approach to equip you with a broad foundation of skills. You'll graduate from our program prepared to manage and grow a modern healthcare practice or facility — or even start your own.
Here's what you can expect with our program:

Access courses 100% online

Explore financial aid and eligible transfer credit options

Choose to start in fall, spring, or summer

Complete a hands-on practicum and earn an optional senior living management certificate

Apply with no application fees and entrance exams

Eligible for Early Access – get a head start on your graduate degree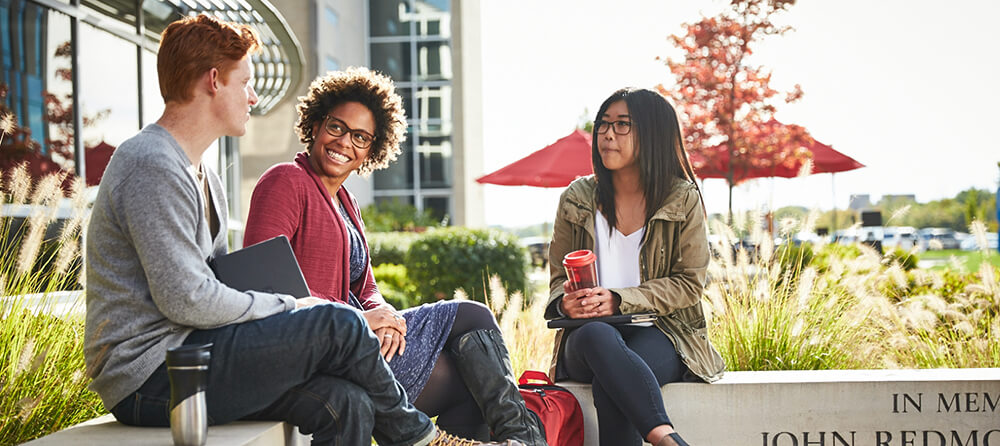 Curriculum
Our bachelor's in healthcare management curriculum prepares you for healthcare management with coursework in business, management, communications, information systems, and human resources — all key to running a successful healthcare business. If you choose, you can also earn an optional certificate in senior living management to expand your knowledge and career choices even more.
The management-driven curriculum builds to a practicum experience in a real healthcare setting to increase your understanding of potential career paths through firsthand experience. It culminates in a capstone course where you'll identify a modern healthcare challenge and present a practical solution.
Qualified BS in Healthcare Management students can satisfy the general education requirement through eligible transfer credits or relevant work experience.
Coursework
General Education — Strengthen your critical thinking and creative analysis with courses in liberal arts, psychology, and math.
Healthcare Management Major — Develop the financial, communications, economic, and legal proficiency required for management in the medical field.
Business Courses — Develop your business acumen with a strong foundation in business management concepts and their various applications.
Credits for Licensure — You may be eligible to receive credits for holding certain healthcare licenses.
Optional Certificate in Senior Living Management — Prepare for leadership roles that help redefine senior care for the needs and wishes of today's senior population.
Accreditation and rankings
Maryville University is a nationally ranked private college recognized for comprehensive and innovative education focused on student learning, outcomes, and success.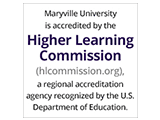 Regionally accredited by the Higher Learning Commission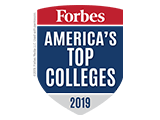 Ranked by Forbes among "America's Top Colleges" for 2019
Listed among the "Best College Values 2019" by Kiplinger's Personal Finance
Ranked among Money's "Best Colleges" 2020
Be Brave
Bring us your ambition and we'll guide you along a personalized path to a quality education that's designed to change your life.