Online Bachelor's in History
Online Bachelor's in History
Online Bachelor's in History
Learn from the past, then bravely look to the future.
Does your curiosity drive you? At Maryville University, we have the passion to match your curiosity. Our flexible, 100% online bachelor's in history is designed with a versatile career focus to help you make connections and gain insights about history. Through your history major, you can build a contextual foundation for understanding current world events.
Our program is experiential, interactive, and innovative, so you can graduate with the transferable knowledge to help you achieve your educational and professional goals. Whether you plan to pursue graduate studies or explore career options in fields like public history, government, nonprofit advocacy, or education, we're with you from application through graduation.
Careers for those with a bachelor's in history include:
Government historian
Teacher
Archives director
Curator
Records manager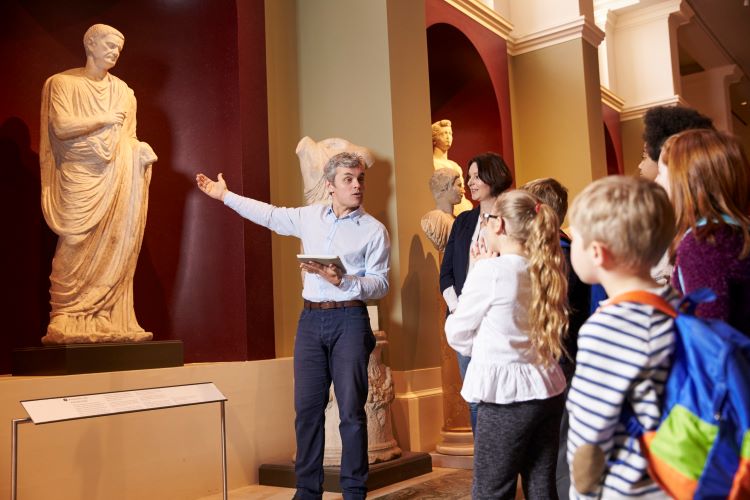 Ready for your next step?
Why choose our bachelor's in history?
Your curiosity drives you. Ours drives us, too. That's why our interactive, innovative, and career-oriented B.A. in History program is taught by experts in the field who are passionate about studying the past, forging connections with the modern world, and sharing insights with enthusiastic students like you.
Here's what you can expect with our program:

Qualify for financial aid

Transfer eligible credits

Start in fall, spring, or summer
Access courses 100% online

Complete a local history seminar

Choose an internship relevant to your goals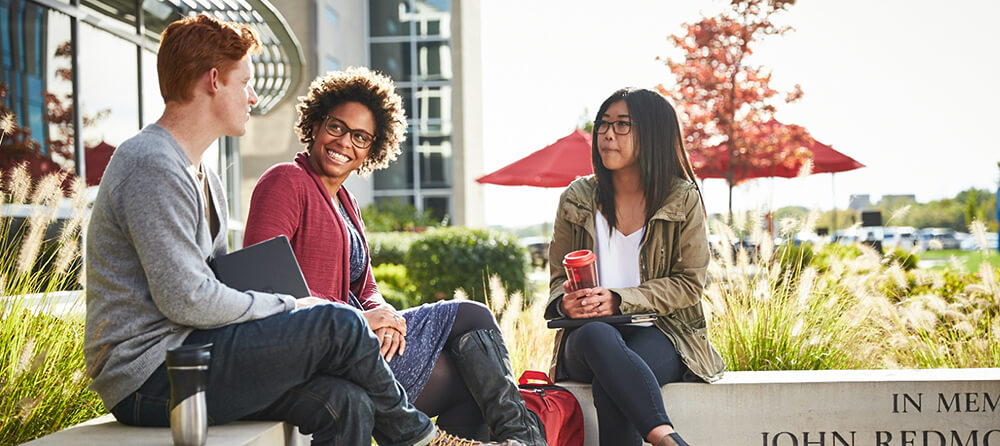 Curriculum
The online Bachelor of Arts in History is designed with an eye toward flexibility, so you can tailor your program to fit your career goals or help prepare you to pursue further education. The program comprises 128 credit hours, including general education (42 credits), your history major (36 credits), and general electives (50 credits).
Our career-focused program is designed to help you develop skills to succeed in graduate school, or to excel in the field of history — and beyond. It features relevant coursework that explores current events and the world today through the lens of our cultural and social history and heritage. As you earn your history degree, you'll participate in two world history survey courses and an experiential, professional learning component. You'll also have the flexibility to tailor your educational experience by choosing courses that align with your personal, educational, and professional goals and interests.
Maryville's online history degree program aligns with the American Historical Association's History Discipline Core, which means you study history with the intent to preserve the past and keep the public informed. It's a flexible program that gives you options to explore areas of history that interest you most. Here, you can learn to challenge accepted knowledge by analyzing texts, artifacts, and images, then develop skills to connect people to a deeper human story.
Sample Coursework
History Survey Courses. Get an overview of world history through two required survey courses, then add context with an in-depth study of American history. Choose from topics like pre- and post-Reconstruction American history, women in American history, post-war foreign policy, and government.
History Elective Courses. Build your breadth of history knowledge with five elective courses focused on world culture and science. Choose from classes like From Samurai to Sima Qian: East Asian Peoples, Politics, and Cultures; The History of Western Medicine: From Plague to Penicillin; Conquest, Resistance, Independence: Latin American History, Politics, and Culture; and more.
Experiential Component. Get direct and relevant professional experience with this 12-credit sequence. Participate in an internship, learn about your community's history through a local history seminar, and study historical methods and digital humanities. Your experience culminates in the creation of a history portfolio that can help prepare you for grad school or to begin your career.
Accreditation and rankings
Maryville University is a nationally ranked private college recognized for comprehensive and innovative education focused on student learning, outcomes, and success.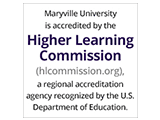 Regionally accredited by the Higher Learning Commission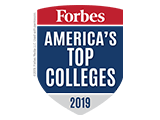 Ranked by Forbes among "America's Top Colleges" for 2019
Listed among the "Best College Values 2019" by Kiplinger's Personal Finance
Ranked among Money's "Best Colleges" 2020
Be Brave
Bring us your ambition and we'll guide you along a personalized path to a quality education that's designed to change your life.