Online Bachelor's in English
Online Bachelor's in English
Online Bachelor's in English
Plot your success as a writer and communicator.
Earn your 100% online bachelor's in English at Maryville, and you can customize your degree with a minor and develop highly sought analytical and writing skills. Use your degree to discover opportunities in areas as diverse as creating marketing campaigns, leading classrooms, or developing online content.
Maryville University is a member of the Association of Writers and Writing Programs, a national organization of colleges and writers dedicated to developing, implementing, and enhancing English education. As such, we are committed to providing a top-quality English bachelor's degree — online and on your schedule.
Information at a glance


Careers for those with a bachelor's in english include:
Author
Editor
Teacher
Copywriter
Copy editor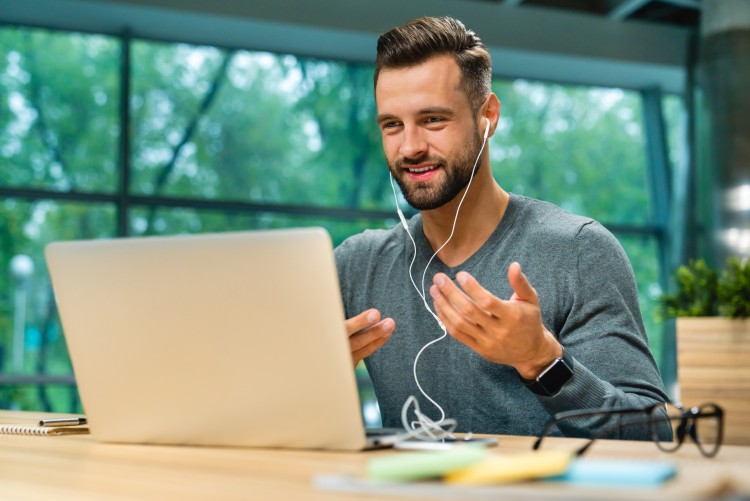 Ready for your next step?
Why choose our bachelor's in english?
Our online English degree provides convenient access to courses that invite you to think critically about world literature's most widely discussed ideas. It also connects you with relevant internship opportunities, where you can gain experience writing and editing before you graduate.
Here's what you can expect with our program:

Apply with no SAT/ACT

Apply for financial aid
Transfer eligible credits to finish more quickly

Start in fall, spring, or summer

Study 100% online

Choose a minor in your desired field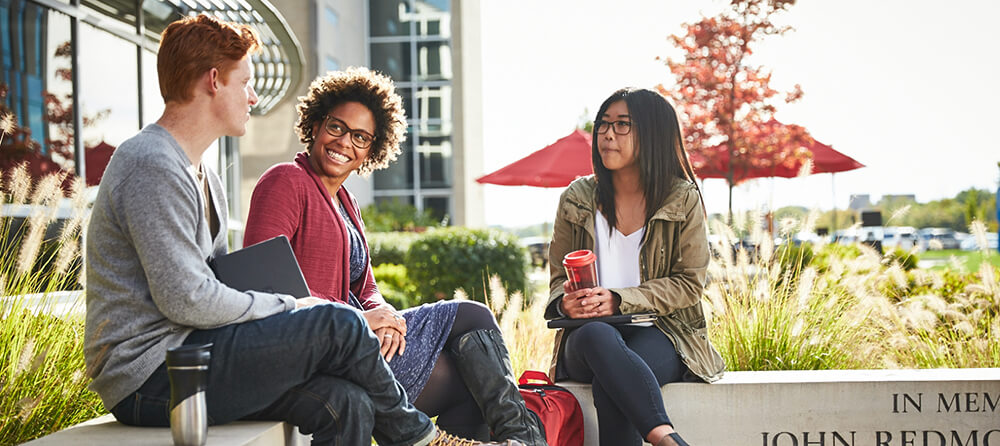 Curriculum
The online Bachelor of Arts in English is designed to help you develop a mastery of writing, critical thinking, and academic reasoning — all humanities-based skills that many employers seek in job candidates today. Our program spans 128 credit hours and comprises coursework from the following areas:
English major: Dive deep into writing technique, creative writing, literature, analysis, communications, and other topics and issues that can help you build a complete understanding of English language and literature.
Minor: Customize your degree to fit your career goals by choosing a minor to give you a more robust skill set and knowledge base.
General education and electives: Round out your education with college-level skills and knowledge in language, humanities, social sciences, and natural sciences.
There are as many ways to adapt your B.A. in English as there are to apply your degree in the field. And you can utilize your choice of internship experiences to gain the real-world knowledge to give you an edge as you pursue your career.
Sample Coursework
Writing for Rhetorical Situations. Strengthen your writing skills by deepening your understanding of grammar and sentence structure.
Writing for Research and Argument. Courses in research and argumentative essays can teach you to craft clear, persuasive written communication that drives home a particular point of view.
Multicultural Voices in American Literature. American literature reflects the diversity of the nation as a whole, and our English B.A. curriculum features a course that focuses on the artistic contributions of minority groups.
World Literature. Courses in world literature can take you across the globe and through history. Because of this, we offer two world literature courses that span multiple eras across the continents.
Advanced Creative Writing. Through our creative writing course, you can step into the role of a great writer to tell your own story.
Accreditation and rankings
Maryville University is a nationally ranked private college recognized for comprehensive and innovative education focused on student learning, outcomes, and success.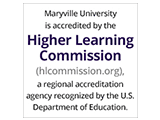 Regionally accredited by the Higher Learning Commission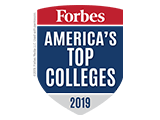 Ranked by Forbes among "America's Top Colleges" for 2019
Listed among the "Best College Values 2019" by Kiplinger's Personal Finance
Ranked among Money's "Best Colleges" 2020
Be Brave
Bring us your ambition and we'll guide you along a personalized path to a quality education that's designed to change your life.