Online Bachelor of Arts in Communication
Online Bachelor of Arts in Communication
Online Bachelor of Arts in Communication
Earn an online bachelor's degree in communication and prepare to lead content strategy in many fields. Gain access to key digital tools, modern employer insights, and direct experience working on contemporary client-based projects. Prepare to advance and drive digital growth.
Apply with no fees or entrance exams
Access 100% online coursework and practice using popular digital tools
Choose from concentrations in strategic communication or emerging media strategy and social media
Earn industry certificates from Amazon, Google, Hubspot and Salesforce, depending on your concentration and chosen electives
Industry-focused curricula updated regularly to reflect changes in the professional landscape
Connect to a faculty of communication experts and work on contemporary client-based projects
Complete an internship to gain experience in a modern media setting
Tuition assistance and financial aid packages are available
At Maryville, 96% of our online undergraduate program graduates find a new career in their chosen field or enroll in advanced education programs within six months of graduation.
Information at a glance
Maryville meets high standards: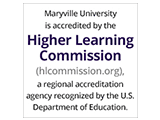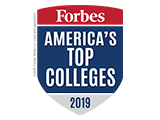 Learn more about the online communication bachelor's program.