Online Bachelor's in Organizational Leadership
Online Bachelor's in Organizational Leadership
Online Bachelor's in Organizational Leadership
Collaboration can be the key to success, no matter the organization. The online Bachelor of Arts in Organizational Leadership from Maryville University can prepare you to lead teams strategically and thoughtfully through organizational change. Our online bachelor's in organizational leadership program aligns with current business needs and features courses that blend business with psychology. Graduates can emerge as change agents in business, healthcare, government, nonprofits, and more.

Access coursework 100% online

Apply with no application fee and entrance exams

Explore financial aid and eligible transfer credit options

Start in fall, spring, or summer

Connect to our faculty of active business leaders
Eligible for Early Access – get a head start on your graduate degree
Why earn an organizational leadership degree online?
When you earn your organizational leadership degree online, you can access courses that blend business, human resources, and leadership with psychology to help prepare you to better lead teams. Our goal is to connect you to the human side of organizations so you can act as a change agent.
Our online bachelor's degree in organizational leadership emphasizes critical thinking, change management, and understanding the collaborative mindset that influences organizational behavior. During your senior project, faculty members guide you to complete research in your area of interest.
At Maryville, you consult with our faculty experts every step of the way. Here, you can build in-demand skills and learn to lead businesses in your preferred industry by accessing a fully supported, easy-to-use platform that leverages leading education technologies.
Flexible, affordable — and 100% online
Complete your coursework 100% online.
No campus visits required.
Gain practical experience.
Collaborate with a faculty member on a research project relevant to your area of interest.
Get advice from supportive and attentive faculty.
Discuss your goals with dedicated faculty members, who help you connect the curriculum to your career vision.
Study at a respected school.
Join Maryville University, which ranks among Forbes' "America's Top Colleges" and the best values in private colleges by Kiplinger's Personal Finance.
Get the support you need.
Apply to be considered for financial aid and get transfer credits for eligible courses.
What can you do with an organizational leadership degree?

Your online bachelor's degree in organizational leadership helps you develop skills to introduce positive change, manage organizational conflict, provide superior employee training, and more. Graduates can emerge prepared to meet organizations' current needs and pursue organizational leadership careers. We has set up the program to support your career goals. How? You choose electives tailored to fit your area of interest.
Organizational leadership career opportunities
An organizational leadership degree can prepare you to work in a variety of settings, including:
Consulting firms
Educational services
Finance and insurance companies
Government agencies
Manufacturing firms
Private enterprises
Professional services
Career opportunities for graduates with an online bachelor's degree in organizational leadership include:
Administrative director
Business administrator
Leadership development manager
Management analyst
Office manager
Organizational development consultant
Program management analyst
Training and development manager
What is the median organizational leadership degree salary?
An organizational leadership salary varies by the professional's position and years of relevant experience. Consider the following median annual salaries for professionals in organizational leadership careers as of May 2020, according to the U.S. Bureau of Labor Statistics (BLS).
Human resources manager
$121,220
Management analyst
$87,660
Human resources specialist
$63,490
Training and development specialist
$62,700
Social and community service manager
$69,600
What is the market outlook for graduates with an online bachelor's degree in organizational leadership?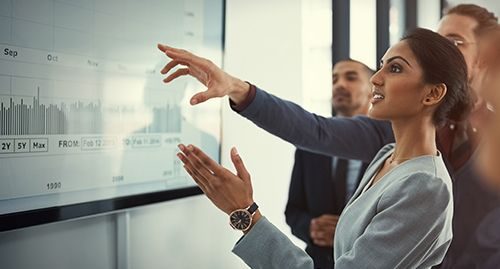 The demand for leaders is high
The BLS projects that jobs for graduates of online organizational leadership degree programs will increase faster than the 8% average growth rate forecast for all occupations. The projected employment growth between 2020 and 2030 is especially strong for management analysts (14%) and community service managers (15%).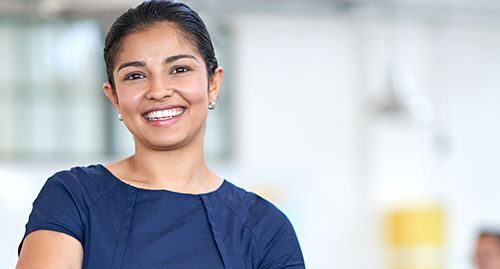 Earning potential is promising
Average salaries in organizational leadership can vary, with some exceeding $100,000. Our organizational leadership program can help you qualify for such high-paying jobs as compensation and benefits manager ($125,130), medical and health services manager ($104,280), or training and development manager ($115,640).*
*Median salary information compiled from data provided by the U.S. Bureau of Labor Statistics (BLS)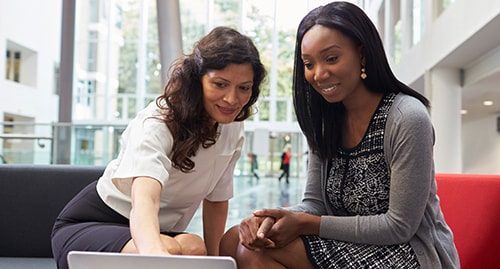 Organizations seek disruptive innovation experts
As businesses seek tech-driven employee training methods and structures to manage remote workers, the demand for training specialists who can help bring about organizational change continues to grow. Emerging technology is also a driving factor, with more companies using social media and e-learning.
Why choose Maryville University's online bachelor's degree in organizational leadership program?
At Maryville University, our organizational leadership degree online offers a path to help you become an effective decision-maker in any organization. Your major includes courses that help you advance with a unique blend of psychology and business skills. We aim to help you stand out as a strong leader positively directing change in today's organizations.
We developed the online bachelor's degree in organizational leadership to provide you with skills that today's employers value. That's why employer insights inform our curriculum. You'll also graduate with a research project completed in your advanced coursework.
Maryville University was founded in 1872 and has been connecting motivated professionals with industry expertise ever since. We're proud of our reputation for quality academics, accelerated growth, and affordability because it demonstrates our devotion to advancing students like you. That's why 96% of our online bachelor's graduates find a new career in their chosen field or enroll in advanced education programs within six months of graduation.
Online bachelor's degree in organizational leadership curriculum
The online bachelor's degree in organizational leadership is designed to help support your individual career goals to prepare for a leadership role in any field. It includes general education, the organizational leadership major, a social science research sequence, and electives.
Our curriculum helps you focus on change leadership, conflict management, evidence-based and ethical decision-making, strategic communication, and critical thinking. Through this lens, you complete courses in group dynamics, organizational development and change, human resource management, business law, and other key subjects connected to organizational leadership. It concludes with a senior research project guided by a faculty member.
Qualified online bachelor's in organizational leadership students can satisfy the general education requirement through eligible transfer credits to complete the program sooner.
Organizational Leadership Major Courses — Learn to develop strategies for leading and inspiring others as you explore topics in organizational behavior, psychology, communication, conflict resolution, business negotiation, law, and human resources.
Social Science Research Sequence — The social science research sequence includes a series of courses designed to help students emerge with an interconnected understanding of how to craft research, analyze results, and present findings.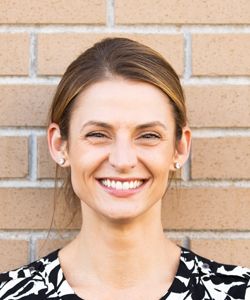 Faculty Spotlight
Meet Amy Quarton-Dambacher:
Associate Instructor
MA in Industrial/Organizational Psychology, Southern Illinois University at Edwardsville
BA in Psychology, University of Illinois at Springfield
Amy Quarton-Dambacher is an associate instructor at Maryville, where she has played a key role in developing the online bachelor's degree in organizational leadership program. She teaches courses in leadership, organizational behavior, industrial/organizational psychology, and group dynamics. Along with her course instruction, Amy also provides guidance for students seeking internships and other professional opportunities.
Outside of academia, her expertise is highly sought after as an independent consultant. Amy is the founder and CEO of The Job Fit Company, and she serves as the internship coordinator for the St. Louis Organization Development Network.
Move forward in leadership
As you rise through leadership, your career may lead you to seek additional skills to continue advancing. Whether you plan to pursue a different industry, leadership role, entrepreneurship, or additional specialty, Maryville can help you take your education further.
We provide a variety of paths that can help you advance to a higher level in the future, and at Maryville, earning your organizational leadership degree online can qualify you for Early Access to graduate degree programs in business administration, health administration, and more.
When you're ready to go further, consider these online graduate program options:
Frequently Asked Questions
In technology, healthcare, government, and more, employers need the problem-solving skills and innovative mindsets of strong organizational leaders. Our online bachelor's in organizational leadership program can help you develop the expertise to make strategic business decisions and take organizational practices to the next level.

Maryville's degree in organizational leadership focuses on cultural intelligence, change management, and interpersonal communication, giving graduates a wealth of potential career options. With an online bachelor's degree in organizational leadership, you're set to explore positions in the industries that value these skills the most.

Graduates with an organizational leadership degree from a U.S. institution report a median annual salary of about $68,000, according to data compiled by PayScale.com as reported in July 2021.

We proudly hold regional accreditation from the Higher Learning Commission (HLC). Maryville has maintained accreditation from the HLC since 1941, a status most recently reaffirmed in 2015.

Students can complete the online bachelor's degree in organizational leadership in four years or less. Qualifying students with eligible transfer credits may be able to complete their program in as little as two years.

With Early Access, students in our online bachelor's in organizational leadership program can get a head start on earning a graduate degree by taking graduate-level courses that count toward their undergraduate and graduate degrees. Graduate-level Early Access courses are billed at the undergraduate tuition rate.

Our MA in Strategic Communication and Leadership, MA in Management and Leadership, and Master of Health Administration are among the many Maryville graduate programs that offer Early Access options for bachelor's in organizational leadership students.

If you're interested in participating in the program, you should apply one semester before you plan to start taking Early Access courses. To apply, you must have completed at least 75 credit hours and have a cumulative GPA of 3.25 or higher. Through the program, you can earn up to 12 credit hours toward your master's degree. Our advisors can help you select your Early Access courses, which must be taken one at a time.

Learn more about the Early Access program.
Apply to the online bachelor's degree in organizational leadership program at Maryville University.
Be Brave
Bring us your ambition and we'll guide you along a personalized path to a quality education that's designed to change your life.