Scholarships for First-Generation College Students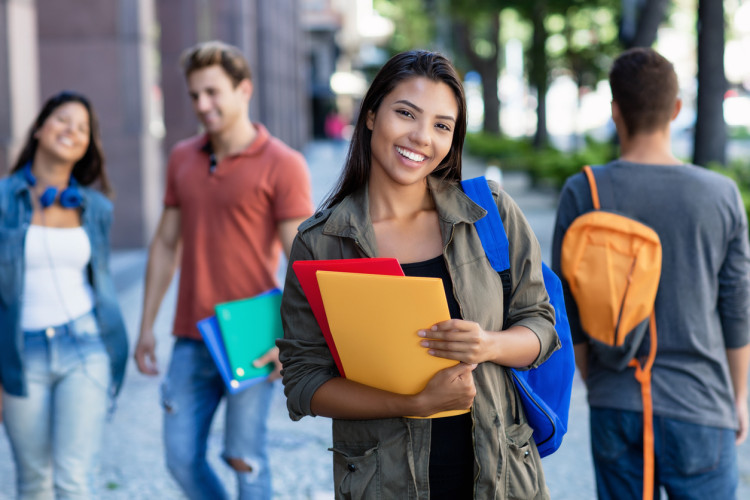 Preparing for college evokes all sorts of emotions, from elation to anxiety. After all, it is a huge achievement and represents a big step forward in a person's life. Attending college also means stepping into a new and unknown world. This is especially true for students who will be the first in their families to attend or graduate from a university.
Unlike students with family members who went to college, first-generation college students may not have relatives who can help them navigate the college application, financial aid, and scholarship processes. These tasks can feel daunting for many would-be college students uncertain of how to fund their schooling without falling into serious debt.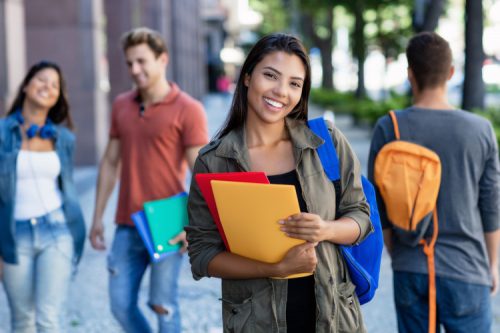 Unfortunately, findings from the Pew Research Center show that first-generation college graduates often owe more than other graduates. Sixty-five percent of first-generation college graduates have student loan debts of $25,000 or more. In contrast, only 57% of second-generation college graduates owe that much.
While these numbers can sound intimidating, you have options. A wealth of scholarship opportunities exist that can help offset the expenses of college and reduce the need to take out loans. Especially for a first-generation college student, scholarships can serve as an invaluable resource.
This guide will help break down the various scholarships and other financial aid options. It will also provide links to a range of scholarship opportunities.
What Are First-Generation College Student Scholarships?
First-generation college students can find scholarships specifically designed to support them. These financial awards target individuals who come from families with little or no experience navigating the world of higher education.
These students expect to be the first members of their families to attend or graduate from college. More than half of college students have parents who never earned a bachelor's degree, according to the U.S. Department of Education.
In general, "first generation" means people whose parents do not hold bachelor's degrees, but organizations offering scholarships may use different definitions. Interested students should carefully review how the institution granting the award defines eligible candidates.
Typical definitions include:
Neither parent holds an associate degree or higher
Neither parent holds a bachelor's degree or higher
Neither parent has ever enrolled in or attended college
No immediate family members have attended college or earned a degree
Other Scholarship Types
First-generation college student scholarships offer great opportunities to students who will be the first in their families to attend or graduate from college. However, you should consider other types of scholarship as well, including:
Academic scholarships: based on a student's academic achievements (high GPA, competitive scores on standardized exams, honor society memberships)
Community service scholarships: based on a student's record of service in the community
Athletic scholarships: based on a student's aptitude in a specific sport
Extracurricular scholarships: based on a student's participation in school clubs or activities
Need-based scholarships: based on a student's financial needs or limited means to pay for college
Employer scholarships: awarded to students who are the employees or children of employees at the granting institution
Military scholarships: awarded to students who are active service members or their spouses or dependents
What's the Difference Between Scholarships, Grants, and Student Loans?
College students get financial help to pay for college in various ways. In addition to scholarships, many turn to grants and loans. So what's the difference between these forms of financial support? Let's consider each to best understand what they have in common and how they differ.
Scholarships
Scholarships are sums of money given to students to cover the costs of college. Some scholarships stipulate that students can only use them to pay tuition. Other scholarships allow students to use them to cover expenses such as:
Room and board
Books
Transportation to and from school
Computers
Students do not need to pay back scholarships. However, to receive them, students typically need to meet certain criteria, which may include:
Financial need
Academic accomplishments
Study focus or major
Race or ethnicity
Grants
Like scholarships, students do not need to repay grants, which are sums of money distributed to cover college expenses. The federal government, states, and universities provide grants to students based on financial need. Businesses and associations may also award grants to students in need.
Sometimes students get confused about the difference between grants and scholarships. After all, both provide students with money they don't need to repay. The factor that separates the two is that grants are awarded based solely on financial need and cost of schooling, whereas scholarship awards are usually based on a number of factors such as financial need, grades, and extracurricular activities.
The most common grant is a Pell Grant – the largest grant program offered by the U.S. Department of Education. Students must fill out and submit a form called the Free Application for Federal Student Aid (FAFSA) to discover their eligibility for a Pell Grant. These forms need to be filled out each year a student is in school.
A number of factors can determine how much grant money students receive. First, grant sizes correlate with a student's financial need. Additionally, the size of grant awards can vary based on the type of institution a student attends. For example, more expensive private schools often award larger grants to students because of high tuition costs.
Also worth noting, students may need to maintain certain requirements to receive grants, such as staying enrolled in a U.S.-based institution.
Student Loans
Both private and public entities lend money to students to cover tuition, education-related expenses, and other associated costs of going to college. Students typically must repay these types of student loans with interest. Loans issued by the federal government have low interest rates, and, in some cases, the U.S. Department of Education pays the loan's interest while the student is in school and for a brief period after the student leaves school.
Private loans can have their own requirements and terms, which vary according to individual lenders. Universities, for example, may have endowment loans available exclusively to their enrolled students.
Some banks also offer college loans. When exploring bank loan options, students should shop around to find the best repayment terms and interest rates. It's important for students to understand when repayment begins. They may also want to check out a bank's customer service rating and their minimum qualifying credit score.
Who Awards Scholarships, and on What Basis?
Various types of organizations may award scholarships, such as:
Universities
Corporations
Associations
Religious groups
Foundations
The reasons these organizations award scholarships vary. Typically, scholarships fall into one of several categories:
Need-Based Scholarships
Students qualify for need-based scholarships according to their family's income. Organizations examine the assets and financial circumstances of prospective students to determine their financial need. Students who come from low-income backgrounds benefit from these scholarships. However, it's important to note that many need-based scholarships also consider other factors such as academic performance or athletic ability.
Merit-Based Scholarships
Merit-based scholarships provide financial support to students with academic, artistic, or athletic gifts and talents. These scholarships may also be awarded because of a student's special interests, community service, or extracurricular activities and hobbies. While the primary focus of merit-based scholarships is recognizing talent, financial need may play a role in eligibility as well.
Identity-Based Scholarships
Many organizations awarding scholarships want to make it easier for underrepresented groups to attend college, so they offer their scholarships based on a student's identity or background. Identity-based scholarships often cater to students who are first generation, people of color, women, or LGBTQIA+. Additionally, these scholarships may target students with military affiliations or affiliations with specific companies.
Scholarship Resources and Search Engines
The scholarship search and application process can feel daunting. Fortunately, first-generation students can find many resources to help them navigate through this journey. The following sites provide a combination of search engines, tools for completing applications, and advice that support students in their efforts to find the money to pay for college.
Scholar Snapp helps simplify and speed up the process of applying for scholarships. The website stores student information (contact details, essays, recommendations, etc.), so students have it readily available every time they apply for a new scholarship.
Going Merry asks students a series of questions, then uses their answers to find suitable scholarships for them. This matching approach can save students the hassle of pouring through lists of scholarships they're ineligible for. The site also saves student information, so they can reuse it and autofill parts of scholarship applications.
The Federal Student Aid's website offers a wealth of information about ways students can fund their education. The site includes videos and articles about scholarships, federal grants, loans, and work-study jobs. Site visitors can also learn about financial support for international study and scholarships for military families, and find information about the FAFSA.
United Negro College Fund, an organization focused on higher education for students of color, provides a comprehensive scholarship search engine. Users can filter their searches by GPA, intended major, state of residency, or household income to find scholarships they're eligible for.
Frank helps students find scholarships and also offers tips, formatting ideas, and templates for preparing a resume. The organization also seeks to help make filling out the Free Application for Federal Student Aid form a quick and painless experience.
CareerOneStop, the U.S. Department of Labor's career and job site, also has a scholarship finder that allows students to search over 8,000 scholarships, fellowships, grants, and other financial aid opportunities. Users can filter their searches by closest deadlines, keywords, locations, and more.
The Scholarship System has created a step-by-step approach meant to help students find funding for college. The organization's website provides articles, informative videos, and workshops on how to apply for scholarships. It also offers a writing guide for crafting successful scholarship essays.
I'm First focuses on supporting first-generation college students. The organization pairs first-generation college students with mentors who offer guidance about college and the admissions process. Students can also read inspiring stories written by other first-generation students by exploring the organization's blog.
Beyond 12 offers several programs specifically geared to supporting low-income first-generation college students. These programs include the MyCoaching App, which helps connect students to campus resources and one another, and a personalized coaching service, which provides academic and social guidance.
Merit-Based Scholarships for First-Generation College Students
First-generation college students can apply to different types of merit-based scholarships. The following list of scholarships was compiled at the end of 2021. Readers should confirm the requirements and award amounts directly via the links given for the most up-to-date information.
Some of the scholarships listed are exclusively for first-generation students. Others, however, may favor first-generation college students but are open to other students as well.
Foot Locker Scholar Athletes: This scholarship program seeks out diverse recipients, making it a great choice for first-generation college students who exemplify good sportsmanship, have a strong community service record, and excel in academics. Awardees receive $20,000 to cover their higher education expenses.
Fontana Transport Inc. Scholars Program: For first-generation students of color interested in studying math, science, transportation, environmental design, premed, engineering, architecture, psychology, or Spanish language or literature. Those with at least a 3.5 GPA and financial need can apply.
IFSA First-Generation Scholarship: First-generation college students interested in studying abroad can win up to $2,500 to cover airfare, passport costs, and housing costs. In addition to financial support, the scholarship offers preprofessional and academic support to students who have demonstrated impressive academic and personal achievements.
UNCF Coca-Cola First Generation Scholarship: The United Negro College Fund (UNCF) and Coca-Cola offer renewable awards of $5,000 to first-generation college students. Applicants must plan on attending a UNCF member institution full time. To apply, students must have at least a 3.0 GPA and demonstrate unmet financial need.
The Kim and Harold Louie Family Foundation: College students entering their freshman year at a U.S. college or university can apply for this scholarship by writing essays and submitting letters of recommendation. The foundation chooses winners with exceptional leadership qualities who have notable records of personal achievements, academic success, and community service. Special consideration is given to first-generation students and others with financial need or who are children of military service members.
A Step Forward Scholarship: Winners of A Step Forward receive $1,000 to attend an accredited U.S. college or university of their choice. Applicants must be the first to attend college in their family, have a 3.0 GPA or higher, and submit a resume, transcripts, and a statement about educational goals.
Stantec Equity & Diversity Scholarship: This scholarship awards between $1,500 and $10,000 to students pursuing a bachelor's degree in science, technology, engineering, arts, or mathematics. The program focuses on providing opportunities to students from groups underrepresented in higher education. Scholarship judges consider an applicant's academic potential, community service, extracurricular activities, and personal statement when making decisions.
Education Accessibility Scholarship: First-generation college students attending or planning to attend two- or four-year schools can receive up to $1,000 to cover their educational expenses. Applicants must have at least a 3.0 GPA and need to submit official transcripts and an essay on how to improve student access to higher education.
Forward Freethought Tuition Relief Scholarships: This scholarship targets youth who identify as secular, and preference in past years has been given to first-generation college students. Applicants provide a letter of recommendation, a brief essay, and a record of their participation in community-based activities. Winners receive up to $5,000 to cover college expenses.
Need-Based Scholarships for First-Generation College Students
Students who don't qualify for merit-based scholarships still have many other options when it comes to paying for college. The following list offers a starting point in your search for need-based financial support. Many of the scholarships mentioned are exclusively for first-generation college students, while others have broader eligibility requirements.
Students should note that scholarship details can change with each passing year, so check the applications of each for the most current information.
First in My Family® Scholarship Program: Latino students who will be the first in their families to attend college can apply for this scholarship developed by the Sallie Mae Fund in partnership with the Hispanic College Fund. Awardees receive funds between $500 and $5,000 to pay for higher education expenses. To gain access to the scholarship details students can register on the site and conduct a search.
StudySoup First in Family Scholarship: This scholarship offers $2,000 to first-generation college students committed to their education. Graduating high school seniors and undergraduate and graduate college students with leadership qualities are eligible to apply.
TELACU College Success Program: The TELACU Education Foundation provides between $500 and $5,000 in funding for up to four years to incoming college freshmen. Scholarship judges give special consideration to first-generation college students and individuals from underserved communities. In addition to financial support, the program offers career development and educational guidance.
APIA Scholarship Program: Underserved students from Asian or Pacific Islander households, including first-generation and low-income students, can receive between $2,500 and $20,000 for higher education expenses. Applicants can have a GED diploma or a minimum 2.7 GPA.
Talent Incentive Program Grants (TIP): Wisconsin students from low-income backgrounds are eligible for TIP funding to cover higher education expenses. Recipients must attend a public, private, or technical college or university in Wisconsin at least part time. Students can renew their awards for up to 10 semesters.
Red Thread Foundation for Women: Women college students from international backgrounds can apply for this scholarship when entering their first year at a U.S. college or university. The Red Thread Foundation for Women does not have GPA or residency requirements.
TMCF Walmart Foundation First Generation Scholarship: First-generation college students attending or planning to attend a Thurgood Marshall College Fund (TMCF) member-school can receive up to $6,200 to cover tuition. Applicants should demonstrate financial need, have at least a 2.5 high school GPA, and be a U.S. citizen or legal permanent resident.
Choose Your Future Scholarship Fund: Metropolitan Nashville Public School graduates with at least a 2.5 GPA and a score of 21 on the ACT can apply for this scholarship. Scholarship judges give first-generation college students preference. Winners can use their award to attend any U.S. college or university. Scholarships are renewable if students stay in good academic standing at their schools.
Jasdeep Singh Scholarship: First-generation students entering their freshman or sophomore year of college at a nonprofit two-year or four-year accredited school can apply. Awardees receive $1,000 to cover education-related expenses.
Find the Right First-Generation College Scholarships for You
While figuring out how to fund a college education may feel intimidating, first-generation college students can find many resources specifically designed to help them navigate scholarships and funding for college. Not only that, students can turn to the federal financial aid office, which provides a wide range of services, including a help center that gets students answers to their funding questions. Students can also reach out to the financial aid office at their university and start asking questions.
A vast array of scholarships for first-generation college students exist that can offset the cost of higher education. By making scholarship research a core part of their application journey, first-generation college students can reach their higher education goals.